Winter Meeting Course Information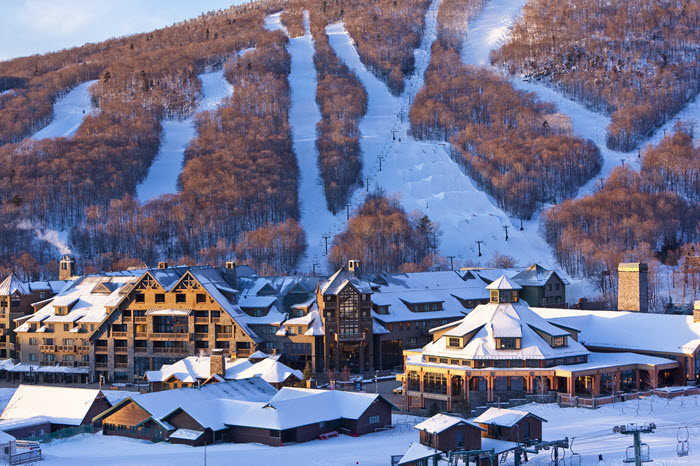 NHMI's Orthopedic Winter Meeting brings sub-specialist expertise to orthopedic providers in this AMA PRA Category 1 Credit™ educational opportunity. The 19th annual meeting will be held January 25-26, 2019, at the Stowe Mountain Lodge in Stowe, VT. The Stowe Mountain Lodge offers a state of the art conference center in a beautiful setting.
Looking for Winter Meeting handouts? Email Sandy sandy@nhmi.net for the direct access URL.
Hotel accommodations INCLUDE Friday and Saturday nights. Course handouts will be electronic. Please plan to bring a device (wifi and power provided) or print handouts if you would like to refer to them during the meeting.
MEETING FACULTY & SCHEDULE* *We reserve the right to make changes to the meeting faculty and/or schedule.
Jason M.Donnelly, MD – Elliot Health System Pain Management and Interventional Spine Center, Manchester, NH
Thomas J. Gill, MD – Boston Sports Medicine & Research Institute, Dedham, MA
Young-Jo Kim, MD, PhD – Boston Children's Hospital, Boston, MA
Dennis E. Kramer, MD – Boston Children's Hospital, Boston, MA
Elizabeth A. Martin, MD – Lahey Health & Medical Center, Burlington, MA
Kevin D. Plancher, MD - Plancher Orthopaedics & Sports Medicine, New York, NY
Edward A. Sirlin, III, MD – NH Orthopaedic Center, Bedford, NH
Friday Afternoon, January 25

(Program 1:00-6:45, Reception 6:45-8:00)

Time

Speaker

Topic

1:00-1:15

James Vailas

Welcome

1:15-1:45

Kevin Plancher

Large/Massive Rotator Cuff Tears: New Concepts, Difficult Problems, Making Patients Better

1:45-2:15

Kevin Plancher

Opioid Use and Abuse Following Arthroscopic Procedures: Is this part of the National crisis?

2:15-2:50

Elizabeth Martin

Achilles Injuries: Should I Operate?

2:50-3:05

Break

Break

3:05-3:40

Edward Sirlin

Pediatric Fractures

3:40-4:15

Dennis Kramer

ACL Repair

4:15-4:50

Jason Donnelly

Orthopedic Pain Management, Part 1

4:50-5:05

Break

Break

5:05-5:40

Young-Jo Kim

Borderline Dysplasia - When is PAO Indicated?

5:40-6:15

Thomas Gill

Evaluation and Management of PCL Injuries - A Practical Approach

6:15-6:45

Dennis Kramer

The BEAR Trial

6:45-8:00

Reception

Reception

Saturday Morning, January 26

(Breakfast 6:45-7:15, Program 7:15-10:30)

6:45-7:15

Breakfast

Breakfast

7:15-7:55

Thomas Gill

A Practical Approach to Articular Cartilage Injuries in the Knee

7:55-8:30

Young-Jo Kim

Joint Preservation Surgery in Adults vs THR - Patient Selection Criteria

8:30-9:05

Jason Donnelly

Orthopedic Pain Management, Part 2

9:05-9:20

Break

Break

9:20-9:55

Edward Sirlin

Infections

9:55-10:30

Elizabeth Martin

Foot and Ankle Emergencies