Winter Meeting Course Information
NHMI's Orthopedic Winter Meeting brings sub-specialist expertise to orthopedic providers in this AMA PRA Category 1 Credit™ educational opportunity. The 23rd annual meeting will be held at The Conference Center at Stoweflake in Stowe, VT January 20-21, 2023.
Format:
Live, lecture activity. Participants must complete both sessions to claim the full 8 hours of continuing education credits.
Session 1
5 hours of content on Friday 1/20/23 (1:00p-6:45p)
Session 2
3 hours of content on Saturday 1/21/23 (7:15a-10:30a)
Target Audience:
Practicing orthopaedic physicians and allied health professionals (e.g., PAs, nurses, physical therapy professionals, athletic trainers, etc.)
Accreditation Statements:

NH Musculoskeletal Institute is accredited by the New Hampshire Medical Society Council on Education to provide continuing medical education for physicians. This activity has been planned and implemented in accordance with the essential areas and policies of the Accreditation Council for Continuing Medical Education.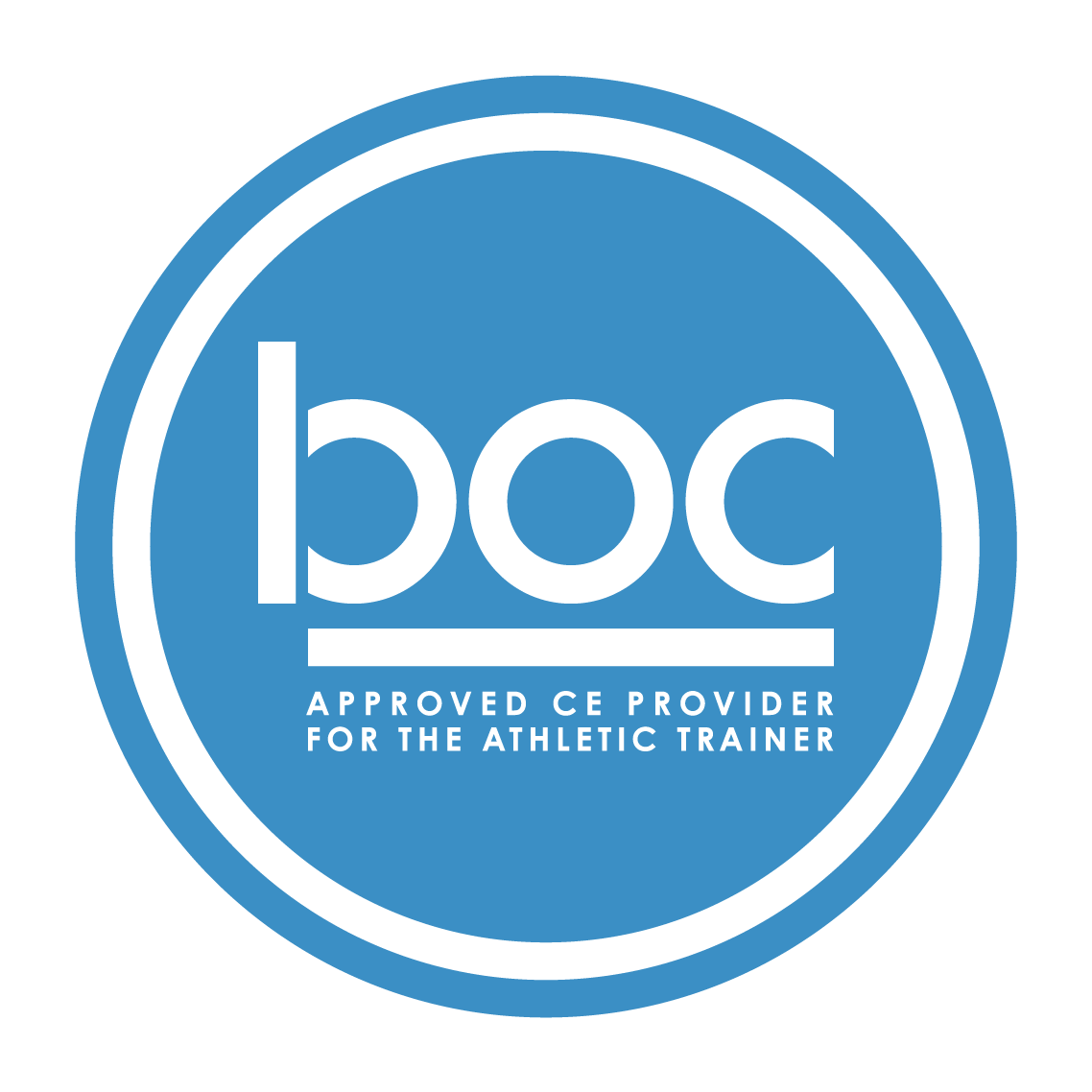 NH Musculoskeletal Institute (BOC AP# P966) is approved by the Board of Certification, Inc. to provide continuing education to Athletic Trainers.
AMA PRA Category 1 CreditTM
Session 1
The NH Musculoskeletal Institute designates this live activity for a maximum of 5 AMA PRA Category 1 Credit(s)™. Physicians should claim only the credit commensurate with the extent of his/her participation in the activity.
Session 2
The NH Musculoskeletal Institute designates this live activity for a maximum of 3 AMA PRA Category 1 Credit(s)™. Physicians should claim only the credit commensurate with the extent of his/her participation in the activity.
Objectives:
Upon completion of this live educational activity, learners should be able to:
Meeting Overall:
-Synthesize applicable management concepts into clinicians' practices to enhance patient services.
-Assess and apply surgical and non-surgical treatments and rehabilitation protocols for the management of conditions germane to the practice of orthopaedics and musculoskeletal rehabilitation.
BOC, Inc. Difficulty Level:
Advanced
BOC, Inc. Applicable Domains:
-Clinical Evaluation and Diagnosis
-Treatment, Rehabilitation and Reconditioning
Required Materials and Equipment:
No additional materials or equipment is required to participate in this educational activity. Learners are encouraged to bring an electronic device with WiFi capabilities to access digital handouts and other course materials.
Handouts:
Course handouts will be electronic. You will be able to print handouts if you would like to refer to them during the meeting.
Registration Fee*:
Members:
Physician - $375
Non-Physician - $300
Non-Members Early Bird (before 12/1/22):
Physician - $425
Non-Physician - $350
Non-Members Regular (after 12/1/22):
Physician - $500
Non-Physician - $425
*Please note registration fee does not include lodging and attendees are responsible for their own lodging needs.
Registration Deadlines:
Early Bird: December 1, 2022
Regular: January 1, 2023
Confirmation:
Confirmed registrants will receive notification within two weeks of registering. If you do not receive a confirmation notice, please contact us at 603-627-9728.
Cancellation Policy:
Refunds for Registration fee except for $25 administrative fee will be made before the regular deadline. After the regular deadline, registration fee is non-refundable. We reserve the right to cancel the meeting; full fee will be refunded.
Disclosures Policy:
It is the policy of NH Musculoskeletal Institute that all in control of the content (i.e., faculty, planners, course directors) disclose to the audience real or apparent conflicts of interest relating to the topics of this educational activity NH Musculoskeletal Institute has established policies that identify and resolve conflicts prior to this activity.
Image/Likeness/Voice Release:
NHMI photographs, and occasionally video and audio records segments of the continuing education meetings to be used in photography, video and other mediums. Attendees, through the registration process, grants NHMI permission for use in any medium and for any purpose.
Non-Discrimination Policy:
NHMI does not discriminate on the basis of race, color, national origin, religion, sex, disability, military status, sexual orientation, or age. NHMI is committed to accessibility and nondiscrimination in all aspects of its continuing education activities. Participants who have special needs are encouraged to contact program organizers so that all reasonable efforts to accommodate these needs can be made.
Grievance Policy:
Any grievances should be directed to the Education Program Manager who will handle them according to organizational policies.
MEETING SCHEDULE*
FRIDAY LECTURES 1:00-6:45 pm
Time
Speaker
Title
1:00-1:15
James Vailas, MD
Welcome
1:15-1:50
Xinning Li, MD
Anterior shoulder instability. What I have learned in practice
1:50-2:25
Bryan Bean, MD
Syndesmotic ankle injuries
2:25-2:55
Chris Bono, MD
Lumbar disc herniation
2:55-3:10
BREAK
BREAK
3:10-3:45
Michael Kain, MD
Direct anterior approach
3:45-4:20
Peter Eyvazzadeh, MD
Management of Patellar Instability
4:20-4:55
Carley Vuillermin, MBBS, MPH, FRACS
Forearm fractures : Will it be ok? What is acceptable alignment and what can remodel.
4:55-5:10
BREAK
BREAK
5:10-5:40
Thomas Fortney, MD
Advances in shoulder arthroplasty
5:40-6:10
Bryan Bean, MD
Ankle arthritis (causes, treatment options including ankle arthroplasty, ankle fusion, total talus replacement)
6:10-6:45
Michael Kain, MD
Periprosthetic Fractures
6:45-8:00 pm
RECEPTION
RECEPTION
SATURDAY LECTURES 7:15-10:30 am
7:15-7:55
Peter Eyvazzadeh, MD
Evaluation and Management of Femoroacetabular Impingement
7:55-8:30
Thomas Fortney, MD
Fighting in the National Hockey League
8:30-9:05
Xinning Li, MD
Management of SLAP biceps lesion. A changing paradigm.
9:05-9:20
BREAK
BREAK
9:20-9:55
Carley Vuillermin, MBBS, MPH, FRACS
Pediatric elbow fractures: Common and TRASH injuries. Identification and initial management of common pediatric elbow trauma and avoiding missing TRASH (The Radiographic Appearance Seemed Harmless) injuries.
9:55-10:30 am
Chris Bono, MD
Cervical Trauma
*We reserve the right to make changes to the meeting faculty, topics, and/or schedule.
Accommodations:

Please call the Stoweflake Mountain Resort & Spa today to reserve your room! Or Click Here to Book Online!

Policies:
Modifications allowed only before cut off date. Reservations must be made by December 20, 2022, and will require 50% of reservation value as an advance deposit at time of booking. Reservation modifications and/or cancellations can be made 30 days prior to arrival without penalty. Cancellations within 30 days of arrival or no-shows will be charged a 1 night room rate plus taxes.