November Free Physicals FAQs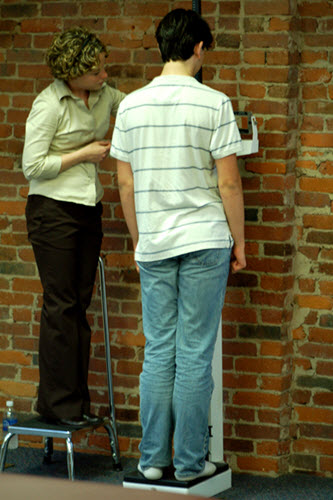 Can a parent accompany their child through the physical?
Absolutely. However, for those who would prefer not to (or whose child would prefer they didn't!), we have a comfortable waiting area. The waiting room is a great place to catch up with friends. To aid the flow of physicals and protect the athletes' privacy, please refrain from extended socializing in the clinic.
Are physicals available on other dates?
No. We are fortunate to have the assistance of these volunteers for specific dates only. (Our partner, ExpressMED, sometimes offers sports physicals free or at a reduced price. If you need a physical at other times of the year, ExpressMED is a great source.)
Will the physicians complete our physical form (for example, from a school or camp)?
No, we can only complete the Safe Sports Network physical form. The nature of this service doesn't allow us to take time to complete various forms for individuals. The Safe Sports physical forms are kept here as our medical record. The athlete will receive written proof of sports clearance. We work closely with the local school districts and supply them with lists of cleared athletes from each school.
How long is the wait?
Of course, your wait depends on your place in line. We generally complete 75 physicals in 75 to 90 minutes. You can arrive early to be near the head of the line, or arrive a little later to avoid most of the line. BUT don't arrive too late... if there is no one left in line at 6:30 p.m., the doors will be locked.