Safe Sports Social Awards

Safe Sports Star of the Year: This award recognizes a person not associated with Safe Sports Network who through words/actions demonstrates his/her commitment to ensuring youth sports safety.
Click Here to see Primary Bank Perseverance Scholarship Recipients.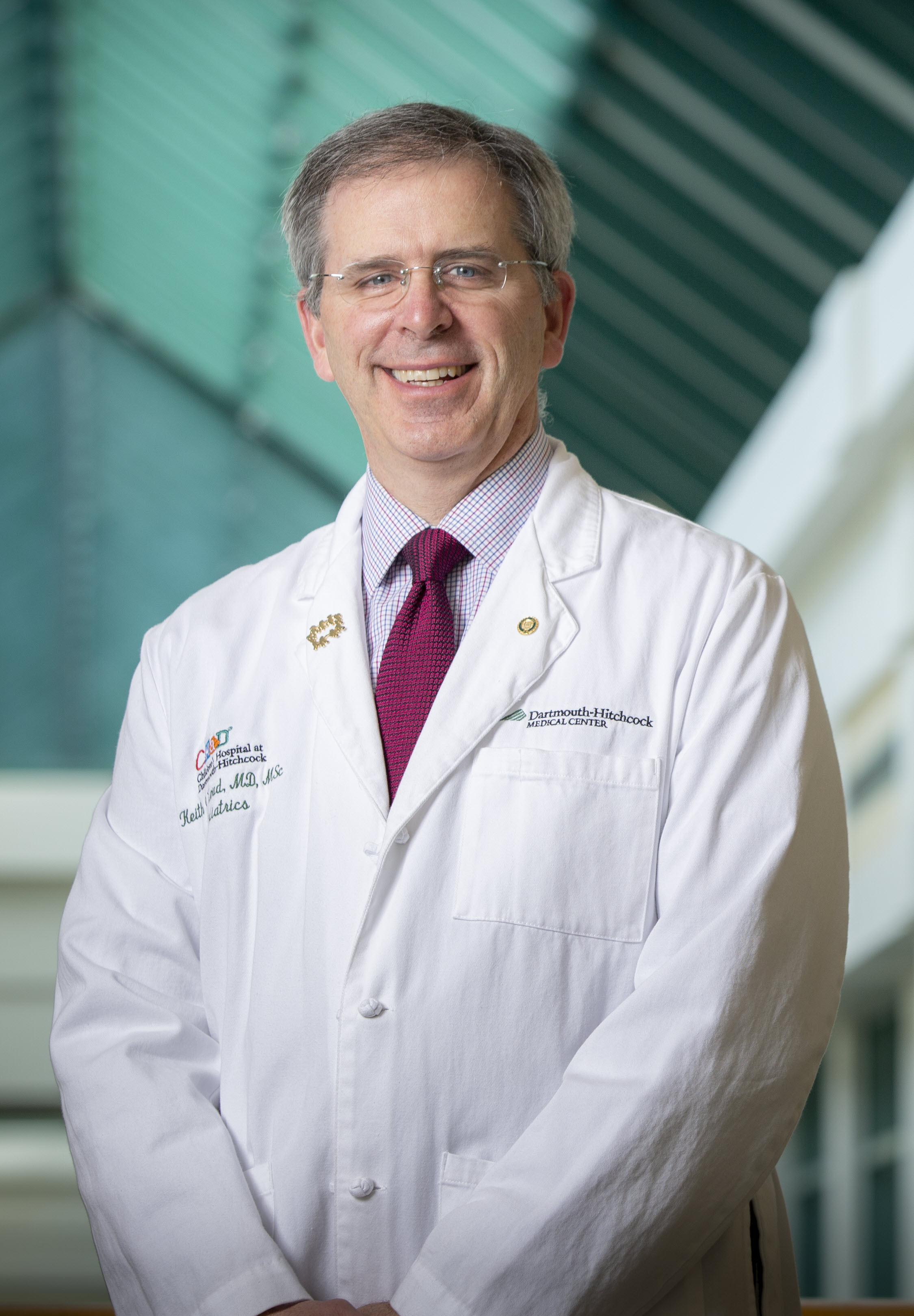 2021 Safe Sports Social Star of the Year Winner
Keith J. Loud, MD, MSC
Keith J. Loud, MD, MSC, is Chair of the Department of Pediatrics for Dartmouth-Hitchcock Health System, and Director of the Children's Hospital at Dartmouth-Hitchcock (CHaD). Prior to receiving his medical degree, Dr. Loud served as a secondary school athletic trainer. This background and training provided him with a unique perspective on youth sports.
Dr. Loud serves as a consultant and educator for Safe Sports Network, and aided in the development of COVID-19 return to activity guidelines for both Safe Sports Network and CHaD. Further, these guidelines were distributed to pediatricians throughout New Hampshire to emphasize the importance of a gradual return to activity following a positive COVID-19 diagnosis.
Team Up for Sports Safety (TUFSS) is another athletic healthcare safety initiative that Dr. Loud actively participates to benefit young athletes across New Hampshire. TUFSS is a nationwide movement focusing on youth sports safety and injury and illness prevention, led by the Korey Stringer Institute (KSI) in collaboration with the National Athletic Trainers' Association (NATA), and NFL Foundation.