Safe Sports Social Raffle
Safe Sports Social Raffle Details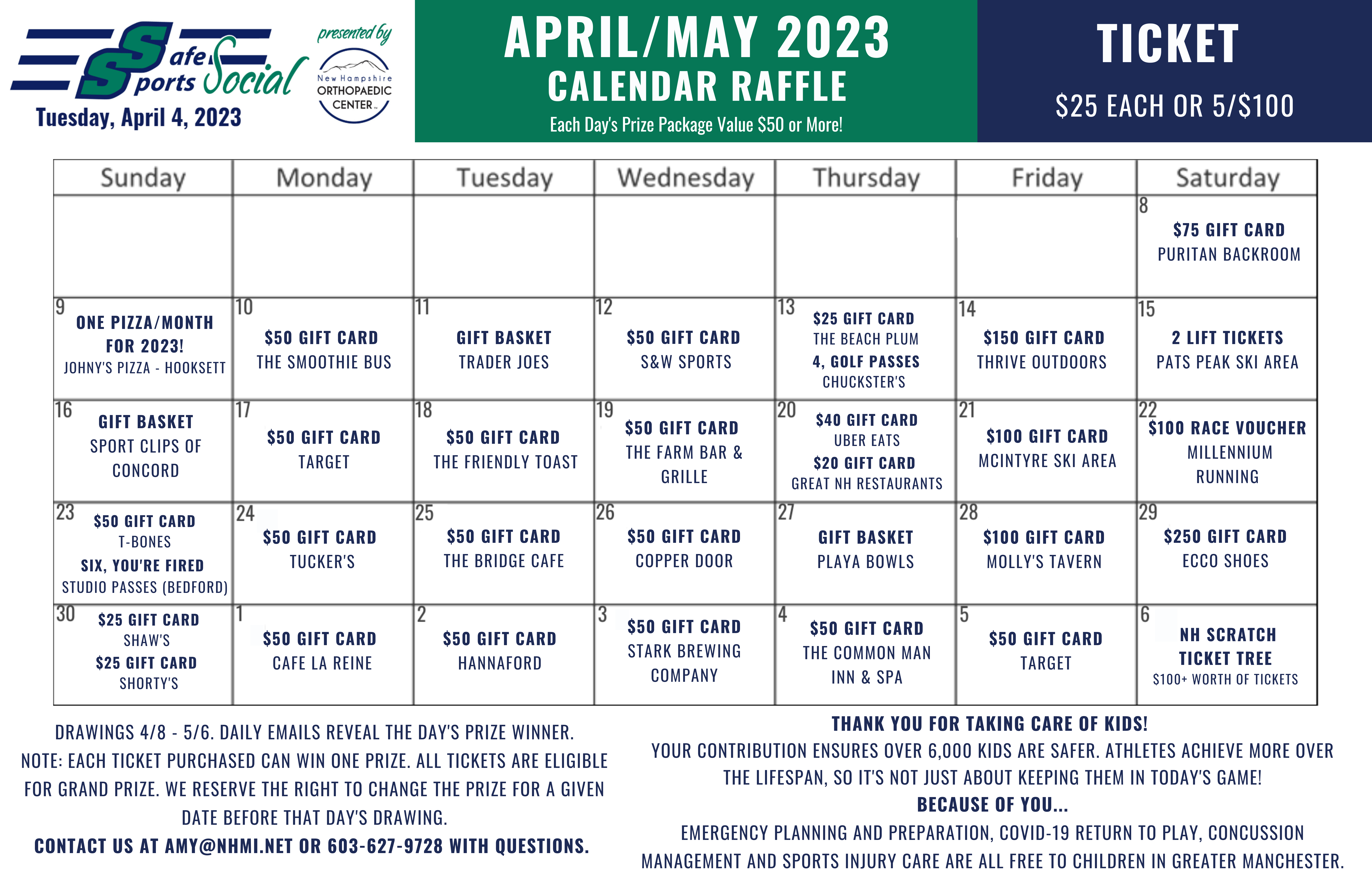 Raffle Rules:
Up to 500 tickets will be sold.
Only New Hampshire residents may buy tickets online.
Must be 18 years or older to purchase tickets.
Facsimiles of tickets purchased online will be emailed to the purchaser.
The cost of tickets is $25 each or five for $100.
Drawings will take place daily from April 1-30, 2022. You do not need to be present to win.
Each ticket can only win once with the following exception: all tickets will be included for the grand prize drawing.
Winners will be notified via email and/or telephone.
In some cases, prizes will be transmittable electronically. In other cases, arrangements will be made to deliver the prize or a gift certificate to the winner.
Prizes are transferable.
We reserve the right to change the prize for any given date before that date's drawing has been completed.
Proceeds from this raffle will be used to help keep young athletes safer in accordance with the mission and objectives of the New Hampshire Musculoskeletal Institute/Safe Sports Network.
All prizes must be claimed within 3 months of drawing. Items not claimed within that timeframe may not be held.