Faculty
Our 25th Annual Fall Symposium will be held September 29, 2018, at The Event Center in Nashua, NH.
Looking for Symposium Handouts from past meetings? Contact Sandy (sandy@nhmi.net) for the direct-access URLs.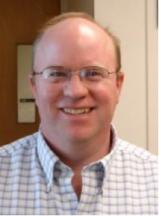 Paul Canavan, PhD, PT, DPT, ATC, CSCS
Dr. Canavan is currently an Adjunct Professor in the Department of Health Sciences at Eastern Connecticut State University as well as working as a full-time clinician at UMass Memorial Hospital in Worcester, MA. Dr. Canavan received his undergraduate degree from Quinnipiac University, his graduate and doctoral degrees from University of Connecticut, and his transitional DPT from Northeastern University. Dr. Canavan's experience has included working with a wide range of patients from pediatric to geriatric. He has worked with athletes from all levels and ages. He was also the Director of Physical Therapy/Rehabilitation at The Pennsylvania State University in State College, PA.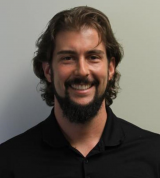 Ross Childs, PT, DPT, OCS, CSCS
Dr. Childs is currently an adjunct faculty member in the Physical Therapy program at Franklin Pierce University and an instructor for Medical Mind in Motion. He received his DPT degree from Franklin Pierce University, and his undergraduate degree Salem State College. He has obtained the board certification in Orthopedics (OCS) through the APTA and is a Certified Strength and Conditioning Specialist (CSCS) through the National Strength and Conditioning Association. His combined treatment approach includes the Selective Functional Movement Assessment, manual therapy, pain science education and corrective exercise with an emphasis on motor control and movement efficiency.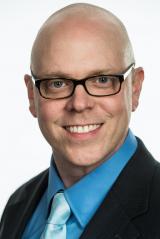 Stephen Cina, MAOM, Lic. Ac., ATC, NASM CES
Stephen Cina specializes in integrating Eastern and Western medical approaches for the treatment of orthopedic conditions and pain disorders. For the past 16 years he has treated numerous patients, from professional athletes to those with chronic and debilitating pain conditions. Stephen served as the team acupuncturist for the Boston Bruins and New England Patriots, acupuncture researcher at Massachusetts General Hospital's Athinoula Martino's Center for Biomedical Imaging, guest lecturer at Tufts University School of Medicine and its Pain, Research and Educational Policy Program. Stephen also serves as a member of the Academic Collaborative for Integrative Health, Clinical Working Group, a member of MCPHS University's Interprofessional Education Committee.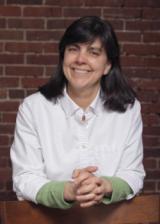 Brigitte Cook, PT
Brigitte Cook is a partner and clinician at Foothills Physical Therapy in Concord, NH. She received her undergraduate degree from Russell Sage College. Her clinical interests are in orthopedics with a specialty in vestibular rehabilitation and manual therapy. She is a faculty member of the Vestibular Rehabilitation Course held yearly at Emory University and truly enjoys working with "dizzy people."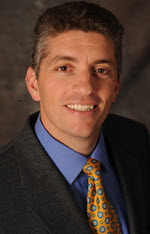 Joseph DeAngelis, MD
Dr. DeAngelis serves as the Director of Research for Sports Medicine at BIDMC, investigating clinical outcomes, biomechanics, and the influence of healthcare policy in Massachusetts. He is an Assistant Professor at Harvard Medical School and works with the Harvard Combined Orthopaedic Residency Program. Dr. DeAngelis is a graduate of the University of Massachusetts School of Medicine. He completed his residency at the University of Connecticut and a fellowship in Sports Medicine and Shoulder Surgery at Vanderbilt University.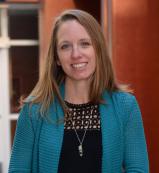 Lindsay DiStefano, PhD, ATC
Dr. DiStefano is an Associate Professor in the Department of Kinesiology at the University of Connecticut. She completed her undergraduate degree at Boston University and her graduate and doctoral degrees at the University of North Carolina at Chapel Hill. Dr. DiStefano is extremely active with conducting research to determine the best ways to promote physical literacy and reduce the risk of youth sports-related injuries, such as ACL injuries, in children. She is currently engaged with large research studies to identify best practices for implementation and dissemination of interventions to improve safe physical activity participation, especially in children.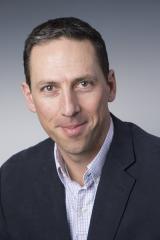 Dain LaRoche, PhD, FACSM
Dr. LaRoche is an Associate Professor in the Department of Kinesiology at the University of New Hampshire and is a Fellow of the American College of Sports Medicine. He received his undergraduate degree from the University of New Hampshire, his graduate degree from the University of Massachusetts – Amherst, and his doctoral degree from the University of Utah. His research interests include the role of physical activity in the preservation of neuromuscular function in aging, determinants of walking ability and fall risk in the elderly, as well as aspects of endurance and winter sport performance.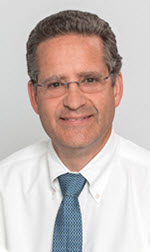 Gregory W. Soghikian, MD
Dr. Soghikian specializes in arthroscopic shoulder reconstruction, arthroscopic knee surgery and ligament reconstruction, and ACL injury prevention. A Magna Cum Laude graduate of Harvard University, he graduated medical school from Southwestern Medical School, University of Texas, Dallas, TX. He interned at Massachusetts General Hospital, Boston, MA. Dr. Soghikian did his residency at George Washington University Medical Center, Washington, D.C., and did his fellowship in sports medicine at Tahoe Fracture Clinic South Lake Tahoe, CA.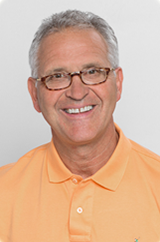 James Vailas, MD
Dr. Vailas is an orthopaedic surgeon at NH Orthopaedic Center and serves as Team Physician for the Manchester Monarchs, St. Anselm College, and Southern New Hampshire University. He attended Dartmouth Medical School and did his residency at George Washington University Medical Center. He completed his fellowship in sports medicine at Kerlan-Jobe Orthopaedic Clinic. Dr. Vailas is President of the Board of Directors of the New Hampshire Musculoskeletal Institute, which he co-founded in 1993.