Faculty
Our 30th Fall Symposium will be held live on September 23, 2023, at The Event Center in Nashua, NH.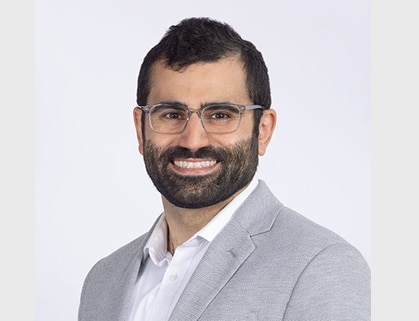 Peter Eyvazzadeh, MD
New Hampshire Orthopaedic Center
Dr. Peter M. Eyvazzadeh, MD is a fellowship-trained orthopaedic surgeon with NH Orthopaedic Center. He is board certified by the American Board of Orthopaedic Surgery. He subspecializes in shoulder, hip, knee and sports medicine. Dr. Eyvazzadeh received his medical degree from Penn State Hershey College of Medicine, completed his orthopaedic surgical training at Temple University Hospital in Philadelphia, and his sports medicine fellowship training at Union Memorial Hospital in Baltimore.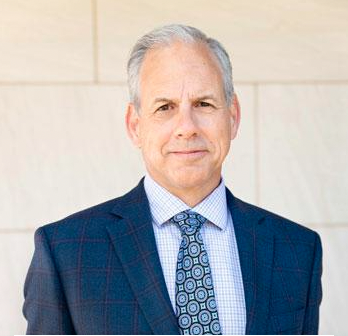 Paul R. Geisler, EdD, ATC
Simmons University
Dr. Paul Geisler is the Associate Dean of Health Sciences and Interim Associate Dean of Natural and Behavioral Sciences at Simmons University. Dr. Geisler previously served as the Program Director of Athletic Training Education at Ithaca College for 16 years. Dr. Geisler is deeply interested in the development and assessment of the medico-clinical thinking processes of novice and experienced clinicians, the development of adaptive expertise in clinicians, progressive and effective curriculum design, and meaningful programmatic assessment. He has over 170 national and international presentations and publications on clinical and educational based subjects in athletic training and health professions education to his credit. Dr. Geisler has also served as a manuscript reviewer for numerous journals, Chair of NATA EducATionalist Community Cabinet, and past Associate Editor & Pearls of Practice Column Editor for Athletic Training and Sports Healthcare. He has also been the recipient of the NATA Athletic Training Service Award, the NATA Most Distinguished Athletic Trainer Award, and the NATA Executive Council on Education's Sayers "Bud" Miller Distinguished Educator Award in 2021.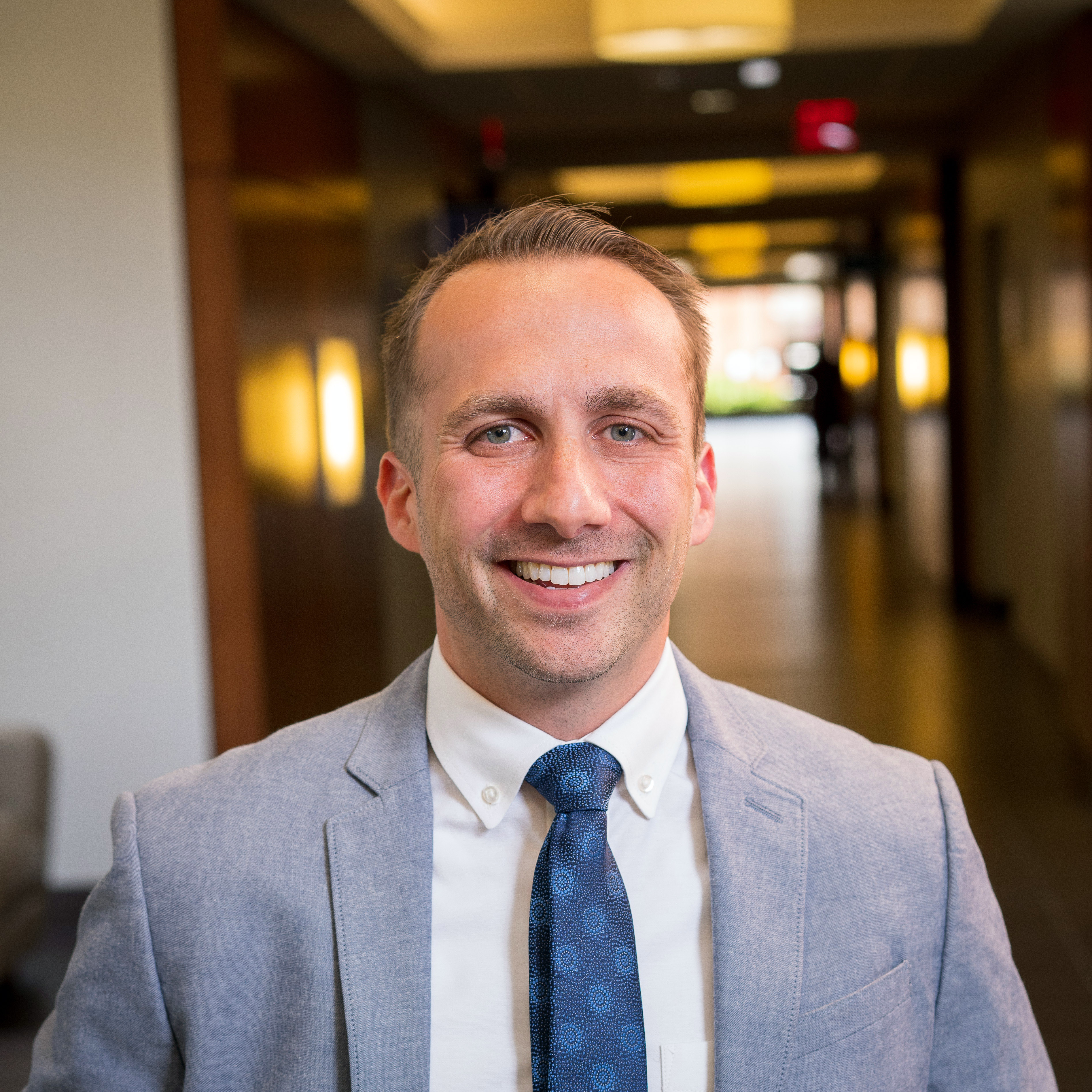 Christopher Joyce PT, DPT, PhD
Massachusetts College of Pharmacy and Health Sciences
Dr. Christopher Joyce is an Assistant Professor in the School of Physical Therapy at Massachusetts College of Pharmacy and Health Sciences. His research focuses on musculoskeletal pain, physical therapy delivery and utilization, and pedagogical strategies surrounding DPT and PTA collaboration. He co-chaired the formation of a Pain Special Interest Group in the American Physical Therapy Association Massachusetts chapter and is on the steering committee for the Massachusetts Pain Initiative. He teaches courses in evidence-based practice, pain science, therapeutic exercise and modalities. Dr. Joyce's clinical practice has been predominantly in private practice sports and orthopaedics.
Marc J. Michaud, MD
New Hampshire Orthopaedic Center
Dr. Marc J. Michaud, MD is a fellowship-trained orthopaedic surgeon. He is board certified by the American Board of Orthopaedic Surgery. He subspecializes in foot and ankle. Dr. Michaud graduated medical school from Tufts University School of Medicine. He interned at Fitzsimons Army Medical Center, Aurora, Colorado, completed residency at Madigan Army Medical Center, Tacoma, Washington and completed his fellowship in foot and ankle surgery at Mayo Clinic, Scottsdale, Arizona. His hobbies and interests include running, mountain biking, standup paddle boarding, surfing, skiing, traveling and Pappy Van Winkle tastings.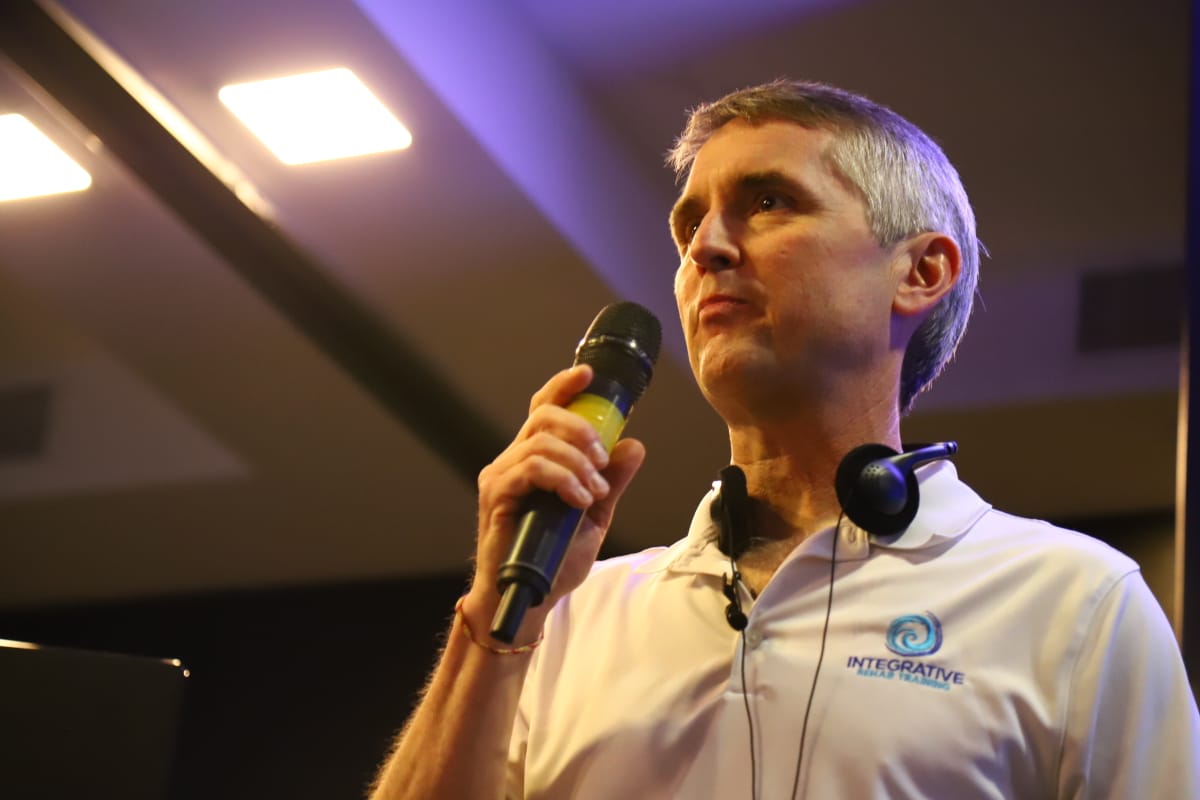 Michael J. Mullin, ATC, LAT, PTA, PRC
Integrative Rehab Training
Michael is a clinically-based athletic trainer with over 30 years of experience in rehabilitation and performance training.  He is the owner and clinician at "Integrative Rehab Training" which provides rehabilitation, training services, consulting and educational programming based in Cumberland, Maine. Mr. Mullin is Clinical Adjunct Faculty at the University of New England, is a licensed Physical Therapy Assistant, and is a Certified Clinician through the Postural Restoration Institute®.  He has provided consultation, treatment and/or presentations to numerous professional athletes and teams, universities, professional associations, and other national and international organizations.  He is an internationally recognized speaker on topics related to sports medicine, rehabilitation, training and performance and has been published in numerous professional and informational capacities.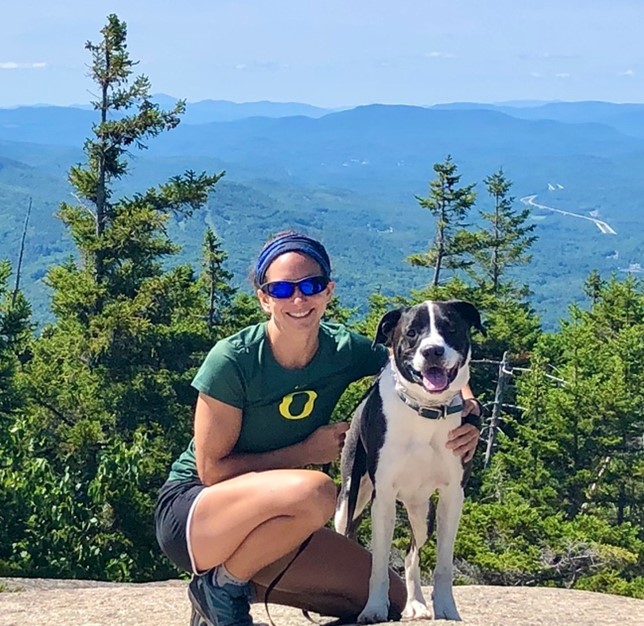 Aimee Pascale, Ph.D., NH-LAT, ATC, CSCS
Plymouth State University
Dr. Aimee Pascale is an Assistant Professor of Athletic Training, Allied Health Sciences, and Exercise & Sport Physiology at Plymouth State University. Dr. Pascale has clinical background in athletic training, having served as an athletic trainer for 9 years at the NCAA Division I & III levels prior to transitioning to full time faculty. Her research interests include pedagogical strategies for the classroom and clinical setting, sexual violence prevention and advocacy for healthcare providers, and the experiences of women in Brazilian Jiu Jitsu. Outside of work, she enjoys hiking and rock climbing with her partner, trail running with her dog, and Brazilian Jiu-Jitsu.