Our Residents
Current Residents
2021-2022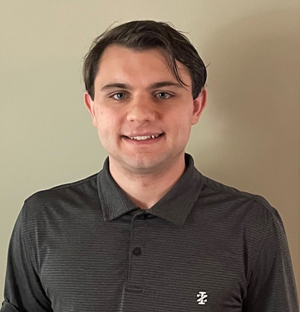 Matthew Johnson, ATC
Matt is originally from Enfield, CT and received his BS in athletic training from Springfield College in May 2020. Since graduation, he had been at Greensboro College in North Carolina, primarily working with Men's/Women's Wrestling and Women's Volleyball. Matt is excited to expand his knowledge base in general medical conditions while getting the opportunity to explore various healthcare settings during the clinical experiences. He also looks forward to returning to New England as it allows him to engage in skiing and other outdoor activities he missed while in North Carolina.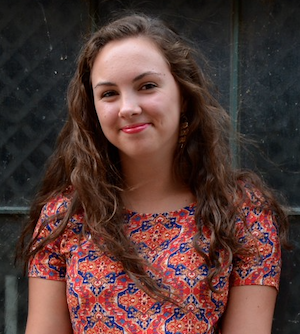 Emma Stratmoen, MAT, ATC
Emma is from Stillwater, Minnesota and graduated from Baylor University with a Bachelor of Science in Education in Health Science Studies and a Master of Athletic Training in May 2021. She is excited to learn through the concurrent exposure to advanced healthcare providers and opportunities to develop as a young professional. Emma loves to work with high school athletes and enjoys bringing creative techniques to this setting. She hopes to discern the next step in her career during her time in New Hampshire and looks forward to exploring a new region of the country. Outside of athletic training, Emma spends her time cooking, reading, or at Orange theory Fitness.
Past Residents/Fellows
(NOTE: Until 2011, this program was known as NHMI's Athletic Training Fellowship.)
2020-2021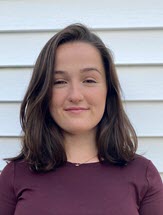 Cassie Lammers, MS, ATC
Cassie is from Port Washington, New York and graduated from SUNY Brockport with a dual Bachelor of Science in Athletic Training and Kinesiology in May of 2018. She received a Master of Science from Adelphi University in May 2020. She is eager to further her skills as an athletic trainer through the multifaceted residency program at NHMI. A native to New York, Cassie is excited to experience all that New Hampshire and NHMI have to offer. In her free time, Cassie enjoys reading, painting, and hiking. Her dream is to one day work with and travel the world with Team USA. UPDATE: Cassie is working as the Head Athletic Trainer at Manchester High School West (a Safe Sports Network School)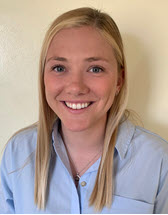 Tori Reagan, ATC
Tori is from Medway, Massachusetts, and graduated from Ithaca College with a Bachelor of Science in Athletic Training in May 2017. She has been working as an athletic trainer at private boarding schools in Maine for the past three years. She has been exploring the outdoors in Maine with her dog Oakley and is ready to start experiencing all that New Hampshire has to offer. Tori is looking forward to learning from all the healthcare professionals as well as working at West High School to continue her love of working with high school student-athletes. UPDATE: Tori is a Graduate Assistant Athletic Trainer at the University of Montana primarily working with Men's Football. She is pursuing her Masters in Clinical Mental Health Counseling.
2019-2020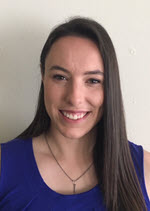 Beth Lewis, ATC
Beth is from Acton, Massachusetts and graduated from the University of Vermont in May 2019 with a Bachelor of Science in Athletic Training. She feels she gained a ton of knowledge of general medicine through participation in the clinical rotations and from working closely with other healthcare professionals. In her free time Beth enjoys running, hiking, and being outdoors. UPDATE: Beth is working as the Assistant Athletic Trainer at Bishop Guertin High School in Nashua, NH (a Safe Sports Network school).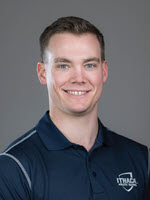 Lee Matthews, ATC
Lee is from Rochester, New York and graduated from Ithaca College with a Bachelor of Science degree in Athletic Training in May 2019. Lee was a member of Ithaca's varsity track team for all four years and had the opportunity to work with athletic teams at the high school, Division 3 and Division 1 level. He enjoyed exploring New Hampshire (hiking and skiing!) and learning from medical professionals skilled at their specialty. UPDATE: Lee is currently working at an orthopedic sports medicine clinic and as an outreach athletic trainer in Buffalo, NY.
2018-2019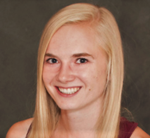 Melissa Hango, ATC
Melissa is from Berkshire, Vermont and graduated from Norwich University with a Bachelor of Science degree in Athletic Training in May 2018. At Norwich, some of Melissa's favorite memories included being a four-year member of the Norwich Women's Cross-Country Team and completing a summer research fellowship. She is looking forward to being immersed in a variety of amazing opportunities to help her grow as a clinician, and is particularly excited to complete her clinical rotations and learn from different healthcare professionals. Being from rural Vermont, Melissa is also eager to explore Manchester. In her spare time, she enjoys running, hiking, and skiing. UPDATE: Melissa was accepted into PA School at James Madison University and will be starting her education in Fall, 2021.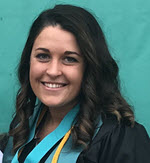 Erin Baker, ATC
Erin is from Rehoboth Beach, Delaware and graduated from the University of North Carolina Wilmington in May 2018 with a Bachelor's of Arts in Athletic Training. She hopes to continue her athletic training success at NHMI and is ready for all the challenges and experiences the residency has to offer. She is especially excited about exploring the different healthcare professions through the clinical experiences, as well as gaining exposure working in the drop-in clinic and at West High School. She is also looking forward to exploring New Hampshire and Boston in her free time. Erin is currently unsure about what her future career holds, but she is sure that the NHMI Athletic Training Residency will lead her in the right direction! UPDATE: Erin moved to Boston in fall 2019 to pursue a Master's of Education in Counseling with a specialization in Sports Psychology from Boston University. She has also been working at the Massachusetts Institute of Technology (MIT) as a graduate assistant athletic trainer during this time.
2017-2018

Jennifer Gaudet, ATC
Jennifer studied athletic training at Springfield College and will receive her BS in athletic training in May 2017. Some of her favorite memories from Springfield College were participating in a short-term study abroad trip to China to study sports medicine, and volunteering as a wheelchair sweeper at the 2017 Boston Marathon. Jenn is a native of New Hampshire, and enjoys running, hiking, and playing basketball in her free time. UPDATE: After the residency, Jenn moved to Arizona where she worked as the head athletic trainer in the secondary school setting. She is currently pursuing her interests working with the geriatric population. Jenn is grateful for the opportunities that NHMI provided her, which have greatly impacted where she is today.

Austin Dykes, ATC
Austin is from Sylvester, GA and graduated from Georgia College with a Bachelor of Science degree in athletic training in May 2017. He is really looking forward to gaining knowledge and experience through the clinical rotations, drop-in clinic and at West High School. He is also excited about the unique opportunity to partake in dissection labs throughout the year. Austin is currently unsure about his future career plans, but is confident the residency will lead him in the right direction. He is looking forward to experiencing all that New Hampshire has to offer! UPDATE: Austin graduated from AT Still University's PA program in 2021. He attributes the residency as the main reason for his acceptance to and completion of PA School.
2016-2017

Benjamin Wheeler, ATC
Ben graduated in April of 2016 with his BS in Athletic Training from Northern Michigan University and completed NHMI's residency in 2017. While he was in NH, Ben made the most of it...fly fishing from south to north, visiting the ocean, mountains and Boston. He also made the most of the variety that the residency offers. He believes the chance to work autonomously with the drop-in clinic and the high school, and the chance to collaborate and work with a wide variety of clinicians that are members of the residency faculty have prepared him for the next step. Great news...Ben was accepted into the College of Osteopathic Medicine at Michigan State University and began his journey in June 2019!

Samantha Kattiria, MS, ATC
Sam received her bachelor of science in athletic training from the University of South Florida in Tampa in May, 2016. Notably, she was the first female student athletic trainer assigned to their clinical rotation with the NHL Tampa Bay Lightning. Sam's goal for every day is to be able to look in the mirror and say honestly, "I was my best self today." She brought that attitude to the residency and had a great year. Sam recently completed gradate school at East Stroudsburg University in PA, where she was assigned to the field hockey team.
2015-2016

Katelyn Metzger, ATC
Katelyn graduated in May 2015 from Endicott College with her bachelors degree in athletic training. She enjoyed the multiple educational aspects of the residency and for the opportunity to give back by taking care of young athletes at the Safe Sports Drop-in and at the high school. Regardless of the season, when she has spare time, Katelyn can be found outdoors...running, cycling, skiing, whitewater rafting. The more adrenaline involved the better! Katelyn is now the Head Athletic Trainer at Bishop Brady High School in Concord, NH (a Safe Sports Network school).

Madeline Simon, PA-C, ATC
Maddie received her BS in athletic training in May 2015 from Illinois State University. She brought her eagerness to learn to the Residency in hopes of enhancing and diversifying her undergrad education. She recently graduated from the physician assistant program at Wichita State University. Maddie is now working at Rush in sports medicine/orthopedic surgery alongside Dr. Forsythe, who is part of the sports medicine team for the Chicago Fire, Bulls and White Sox!
2014-2015

Jason Roberto, PA-C, ATC
Jason graduated in May 2014 from Baldwin Wallace University with his bachelors degree in athletic training. He loved the rich history and variety of learning opportunities in the residency. He recently graduated from a physician assistant program in Atlantic City and will work at Promedica in Monroe, Michigan as an orthopedic PA.

Matthew Nowak, MD, ATC
Matt received his BS in athletic training from UConn in May 2014. He is looking forward to the variety of exposure he will get with the residency - especially all the surgery observation. Matt is very active and played many sports through high school. Recently he's started snowboarding...and he hasn't broken anything yet! Matt worked for NHMI in a one-year position as Middle School Project Coordinator and Research Assistant after completion of the residency. Matt completed officer training and graduated from medical school at Kansas City University in spring 2020. Matt recently started his medical residency with Madigan Army Medical Center in Washington.
2013-2014

Kevin Silva, MS, ATC
Before completing the NHMI Athletic Training Residency in 2013-2014, Kevin received a BS in Athletic Training from Plymouth State University ('11) and a MS in Athletic Training from Ohio University ('13). In May 2020, Kevin successfully completed his Doctor of Education in Higher Education from his alma mater. Kevin has worked as an athletic trainer in a variety of clinical settings including professional, intercollegiate, high school, youth sports, and outpatient rehabilitation. He is now the coordinator of clinical education and assistant professor for Salem State University's Master of Science in Athletic Training Program. He frequently speaks, facilitates workshops, and researches the impact of emotional intelligence skills in healthcare, as well as a variety of other topics related to athletic healthcare. Kevin currently lives 30 mile north of Boston, MA with his wife, daughter, two dogs, and cat.

Max Cohen, DO, ATC
Max graduated Magna Cum Laude with his BS in athletic training from Boston University in May, 2013. He was excited about the Residency for many reasons, including its focus on general medical education. He was also thrilled to be able to give back to the community via the Safe Sports Network. Max plays bass in a band, writes his own music, loves sports and is enthralled with technology! Max graduated from University of New England College of Osteopathic Medicine in May 2020. He is headed to the Brown Family Medicine Residency in Providence, RI.
2012-2013

Theresa Chester, ATC
Theresa received her BS in athletic training from East Carolina University in May, 2012. She made the most of her time in the residency, working to increase her knowledge, confidence and improve her clinical skills. Theresa is currently serving in the US Navy - at last sighting, she was stationed in Quantico, VA.

Brad Endres, ATC, CSCS
Brad received his BS in athletic training from the University of Texas in May, 2011. Brad still can't get over how much he learned during the year. Including how to shovel two feet of snow!! In his free time Brad enjoys any type of outdoor activity, be it hiking, hunting, fishing or golfing. Brad spent 2 years after the residency completing a mission with the Fellowship of Catholic University Students program. Brad completed his Masters degree at the University of Connecticut in their prestigious kinesiology department working with the Korey Stringer Institute. Brad continued at UConn to pursue his PhD. During his time in the doctorate program, he felt called to return to mission work and currently leads a Catholic outreach ministry for young adults. Brad, his wife, and daughter currently live in Connecticut.
2011-2012

Sossan Al-Darraji, PA-C, ATC
Sossan received her BS in athletic training from the Keene (NH) State College in May, 2011. She was very excited about the residency for many reasons, but especially to have opportunities to both improve her athletic training skills and to continue to explore her strong interest in AT research. Sossan uses her daily workouts and runs to de-stress. Sossan is recently graduated from PA school in Portland, OR and passed her boards! She will be working in the Emergency Room at Saint Clare Hospital in Lakewood, WA.

Justin Bric, ATC
Justin received his BS in athletic training from the University of Wisconsin-Madison in December 2010. He was most excited about the rare opportunity to gain the broad exposure and experience this residency offers with multiple medical specialties so early in his career. Justin likes to snowboard (in Wisconsin??!!), golf, workout and play sports. He included this fun fact in his "tell us about yourself" essay: He can drive an Zamboni ice resurfacer! Justin is currently an Orthopedic Surgery Resident at the Medical College of Wisconsin in Milwaukee.
2010-2011

Nora Beltz, PhD, ATC, CSCS
Nora received her Masters in athletic training from Plymouth State University in June 2010. She received her BA in biology from Colby (Maine) College and worked briefly in that field before deciding to pursue athletic training. The Fellowship, she believes, has made her a better athletic trainer by exposing her to multiple physicians/professionals in the sports medicine team and significantly broadening her experience. Nora enjoys multiple outdoor activities and has done a fair amount of traveling including a study-abroad stint in London. UPDATE: Nora has completed her PhD in Kinesiology at UConn and is an Assistant Professor at Northern Vermont University-Johnson. She is contributing to the Residency as Research Co-Preceptor.

Molly Day, MD, ATC
Molly finished number 1 in the 2010 graduating class at the University of Wisconsin-La Crosse where she earned a BS in Athletic Training. Molly is an accomplished artist, athlete and plays the piano. She was very excited about the incredible educational opportunity the fellowship offered and made the most of her time here. She attributes the NHMI fellowship as providing her with unique experiences and perspectives which played an instrumental role and shaped her eventual career path in Orthopaedic Surgery. She completed medical school at the University of Wisconsin in Madison in 2015 and Orthopedic Surgery residency at the University of Iowa in 2020. She is currently finishing fellowship in Sports Medicine at Hospital for Special Surgery in New York City and is one of the team physicians taking care of the NY Giants.
2009-2010

Matthew Burns, ATC
Matt received his bachelor of science from the University of Connecticut. In the year prior to the Fellowship, Matt worked as the intern AT at Phillips Exeter Academy in Exeter, New Hampshire. Matt felt "drawn" to the unique program of diverse experiences offered by the Fellowship and he was very motivated to contribute to the development of our new structured curriculum. In his free time Matt likes to do anything active -- running, hiking, snowboarding. During his interview he related that he thought the best word describe him would be "alive!". Matt completed his MS in Genetics & Applied genomics at UCONN and worked in drug discovery research at Boehringer Ingelheim before starting PA school in 2015 at Quinnipiac. Matt will be working in the emergency setting.

Adam Hernandez, MS, ATC, CAA
Adam completed his Masters in Athletic Training at Indiana State University after receiving his bachelor of science from the University of New Hampshire where he was active in research collaboratively conducted by NHMI and UNH. In fact, he interfaced with previous fellows in that capacity. After a serving as the athletic trainer for USA National Luge team, Adam moved into a position as the Head Athletic Trainer for Tabor Academy, Marion, MA before returning to NH as the Director of Athletic Training Services for Phillips Exeter Academy, Exeter NH.
2008-2009

Dawn (Schisler) Belmore, MEd, ATC
Dawn is currently the Program Director and Associate Teaching Professor for the Athletic Training Program at the University of Missouri. She recently completed her Certificate in Effective Instruction from the Association of College and University Educators. Dawn joined the faculty full time after spending two years as an adjunct instructor and clinical preceptor while serving as the athletic trainer for Club Sports at MizzouRec, an outreach position made possible by the Missouri Orthopaedic Institute. Previously, she was an athletic trainer and clinical assistant professor at Colby-Sawyer College. Dawn completed her Masters in Health Education and Promotion from the University of Missouri in 2008 and Bachelor of Science in Athletic Training from Iowa State University in 2006. Dawn is originally from New London, Iowa and currently resides in Chester, NH with her husband Keith ('07-08) and sons, Kaden and Easton.

Sarah Philipp, ATC
Sarah graduated from Tusculum College in Greeneville, TN in May 2008 – about 2 hours from her hometown of Asheville, NC. Sarah distinguished herself as an outstanding student and leader with a commitment to community service. As part of a senior service class, she traveled to Belize to work on several projects of benefit to residents there. Sarah loves outdoor activities – mountain biking and camping – and also enjoys cooking. Sarah works in Asheville in a clinic-high school position. She has completed massage/yoga certifications.
2007-2008

Keith Belmore, DAT, ATC, CSCS
Keith is currently the Program Chair and Associate Professor of Athletic Training at Lasell University in Newton, MA. Previously he served as an Associate Teaching Professor and Clinical Education Coordinator for the University of Missouri Athletic Training Program. He has also worked as an athletic trainer at Plymouth State University, and at NHMI as the Director of our Safe Sports Network. Keith completed his Doctor of Athletic Training degree from A.T. Still University in 2019, Masters of Health Education from the University of Missouri in 2007 and Bachelor of Science in Athletic Training from Plymouth State University in 2005. Keith is originally from New Hampshire and currently resides in Chester, NH with his wife Dawn ('08-09), and two boys Kaden and Easton.

Liz Mierendorf, MAOM, Lic.Ac, ATC
Elizabeth graduated from the University of Wisconsin-Madison in May, 2007 and received her Master's Degree in Acupuncture in 2011. Liz is from Wisconsin but her love of travel has carried her many places including Costa Rica where she participated in a project to help save sea turtles. She has started her acupuncture practice back home in Madison, WI with Isthmus Acupuncture.
2006-2007

Larnie Boquiren, MS, ATC
Larnie completed her Master of Science degree (sports medicine/athletic training) at the Arizona School of Health Sciences before starting the Fellowship. Larnie's undergraduate athletic training education was completed at the Cal-State Fullerton. Originally from the Philippines, Larnie was brought up in Southern California. After a long stint teaching and working as an athletic trainer at a private school in Santa Monica, CA, Larnie joined USA Water Polo as the head athletic trainer for the USA women's team. The team brought home the gold medal from Rio! Click this link to see video of a TV interview...Larnie mentions this program at about 3 minutes into the second video and then again a few minutes later.

Lindsay (Labore) Overko, PA-C, ATC
Lindsay completed her Bachelor of Science at Northeastern University in Boston and completed PA school in Virginia. Lindsay was thrilled to receive the fellowship despite the fact that it is in her hometown. Lindsay was the third fellow to hail from New Hampshire, but the first from Manchester -- in fact, during high school, Lindsay danced in a performance of the Nutcracker with our medical director, Jim Vailas. She is a board-certified physician assistant working in the primary care setting.
2005-2006

Aaron Copeland, PA-C, ATC
Aaron graduated magna cum laude from Lock Haven University in Pennsylvania where he was selected as the Outstanding Student Athletic Trainer for the 2005 graduating class. Aaron is originally from Pennsylvania, from a town he describes as being so small he has to drive 15 miles to get his mail. He is now a physician assistant working in an orthopedic clinic in Somersworth, NH.

Stephanie Gale, MEd, ARNP, ATC
Stephanie completed her graduate study of athletic training at Plymouth (NH) State University in December 2004. Stephanie came to New Hampshire from her hometown near Cleveland, Ohio after spending several years teaching at a private school in Florida. Stephanie has completed her nurse-practitioner degree and is working near Cleveland in and adult/geriatric setting in a private practice.
2004-2005

Eric Gattie, DPT, ATC, CSCS
Eric graduated (May, 2004) from Mercyhurst College in Erie, Pennsylvania where he was captain of the lacrosse team. Eric is a New Hampshire native, born and brought up in Lebanon, NH. Tamara Valovich, 1998-1999 Athletic Training Fellow, also did her undergraduate work at Mercyhurst College. He holds a Doctor of Physical Therapy degree at Franklin Pierce University and works in and orthopedic physical therapy practice in Concord, NH. He is currently working on his PhD.

Genny (Welch) Connley, MS, ATC
Genny completed her undergraduate work at the University of Evansville in Evansville , Indiana and did her graduate work at Ohio University. Genny is currently employed by the City of Cincinnati as a 911 Operator.
2003-2004

Jennifer Nowak, ATC
Jenn is a native of Massachusetts. She received her bachelor's degree in Athletic Training from the University of New Hampshire with honors in May of 2003. Basketball, whether coaching or playing, is one of Jenn's favorite activities. She also enjoys camping. At last contact, Jenn was working at South County PT and covering Milford High School.

Chandra Shirley, DPT, PT, ATC
Chandra is from Minnesota. She graduated with a BS in Athletic Training (Second Major: Human Performance and Fitness) from North Dakota State University (with honors) in May of 2003. Chandra enjoys traveling...and has a thing for Dave Matthews! She has earned a doctor physical therapy degree at the University of Wisconsin-Lacrosse and works at OSI (Ortho Sports Inc.) PT in St. Paul.
2002-2003

Kevin D. Horn, DO, ATC
Kevin, a native of Oklahoma, received his bachelor's degree from Oklahoma State University-Stillwater in May 2001. Kevin is an emergency room physician in Anderson, SC. He's a partner with Anderson Emergency Associates. His wife, also a physician, is a family practitioner.

Rebecca Scanlon-Begalle, PhD, ATC, PES
Becky is a 2002 graduate of Canisius College in Buffalo, NY. She completed her Master's Degree at Plymouth State University, Plymouth, NH then worked as an Assistant Athletic Trainer at Skidmore College in Saratoga Springs, NY. She earned her PhD in Human Movement Science from the University of North Carolina at Chapel Hill and is currently the Department Chair and Program Director of the Athletic Training Program at Daemen College in Buffalo, NY.
2001-2002

MacGregor Hall, MEd, PT, ATC
A 2000 graduate of Ithaca College, Mac (and Patrick O'Sullivan below) was one of two fellows in 01-02. Mac lives in Australia and works in private practice as a physiotherapist near Melbourne. He recently moved to a farm and is working hard to learn how to be a successful farmer. He recently had a brief stint in the states as a lecturer at Coastal Carolina University and absolutely loved it! Mac is enrolled in a PhD program at Monash University with a focus on chronic low back pain. He is currently conducting clinical research trials looking at the brains of chronic low back patients and is excited to bring the results to the public. Mac continues to work towards becoming a full-time professor in the future!

Patrick O'Sullivan, ATC
Patrick graduated from St. Bonaventure University in May of 2000. He is the Head Athletic Trainer at Bryant University in Rhode Island.
2000-2001

Saori Hanaki-Martin, PhD, ATC
A 2000 graduate of the University of Montana at Missoula and citizen of Japan, Saori was one of two fellows in 00-01. She completed her MS in Kinesiology and Recreation at Illinois State University and received her doctoral degree (exercise science and biomechanics) from the University of Kentucky. She is currently on the faculty of Transylvania University in Lexington, KY as an Assistant Professor of Exercise Science.

Heidi Pieper, ATC
Heidi graduated from the Minnesota State University at Mankato in May of 2000. At the conclusion of the fellowship, Heidi took a position as an orthopedic assistant/outreach athletic trainer in North Carolina.
1999-2000

Amy T. (Cayouette) Hollingworth, ATC
Amy, a 1999 Summa Cum Laude graduate of Ithaca College, was NHMI's 6th Athletic Training Fellow. Amy was the first NH native to receive the Fellowship. After many years as the Head Athletic Trainer at Trinity High School in Manchester, NH, she returned to NHMI as Director of Safe Sports Network and Residency Program Director. In 2020, Amy took over as Executive Director after Laura Decoster's retirement.
1998-1999

Tamara C. (Valovich) McLeod, PhD, ATC, CSCS, FNATA
Dr. Tamara Valovich McLeod is the Athletic Training Programs Director, Professor of Athletic Training, Research Professor in the School of Osteopathic Medicine in Arizona, and the John P. Wood, D.O., Endowed Chair for Sports Medicine at A.T. Still University in Mesa, Arizona. Dr. McLeod completed her doctor of philosophy degree in education with an emphasis in sports medicine from the University of Virginia. She was the founding director of the Athletic Training Practice-Based Research Network and her research has focused on the pediatric athlete with respect to sport-related concussion. Her current work is investigating the short- and long-term effects of pediatric sports concussion as well as recovery following concussion on traditional concussion assessments and health-related quality of life. Dr. McLeod also has research interests in the measurement properties of concussion assessment tools and educational interventions to improve concussion awareness. Dr. McLeod was a contributing author for the NATA Position Statement on the Management of Sport-Related Concussion, the lead author on the NATA Position Statement on the Prevention of Pediatric Overuse Injuries, and a consultant and contributing author on the Appropriate Medical Coverage for Secondary School-Aged Athletes and Appropriate Medical Care Standards. Dr. McLeod serves on numerous editorial boards, and publishes frequently in the athletic training and sports medicine journals and is a NATA Fellow.
1997-1998
Carey (Miller) Cardwell, MS, ATC
Carey earned her BS and MS in athletic training at California University of Pennsylvania. After the residency, she worked at Colby-Sawyer College in New London, NH for several years before returning to her native Pittsburgh in 2001. She works for Alleghany General Hospital in an outpatient physical therapy clinic.
1996-1997

Melissa (Reinemann) Manus, PA-C, ATC
Melissa earned her BS in athletic training at Russell Sage College in Troy, NY. She completed her Physician Assistant education during the summer of 2002 is now working as an orthopedic surgery PA at Schenectady Regional Orthopedic Associates.
1995-1996
Michael J. Moran, MS, MBA, ATC
Michael earned his BS at Canisius College, his MS at the University of Pittsburgh and his MBA from Baldwin Wallace College. He is currently National Sales Director for a healthcare IT company..
1994-1995

Rebecca (Lindsay) Choquette, ATC
Becca earned her BS in education and athletic training at the University of Vermont where she returned after completion of the fellowship in 1996. She worked in the athletic training room at UVM for 19 years both clinically with the NCAA division 1 athletes, in addition to mentoring the athletic training students in her role as a preceptor for the AT curriculum program. She now works in the College of Medicine at UVM in the department of Orthopaedics and Rehabilitation as a Research Project Coordinator pursuing lower extremity injury prevention in high school athletes.