Our Scholarship Recipient Update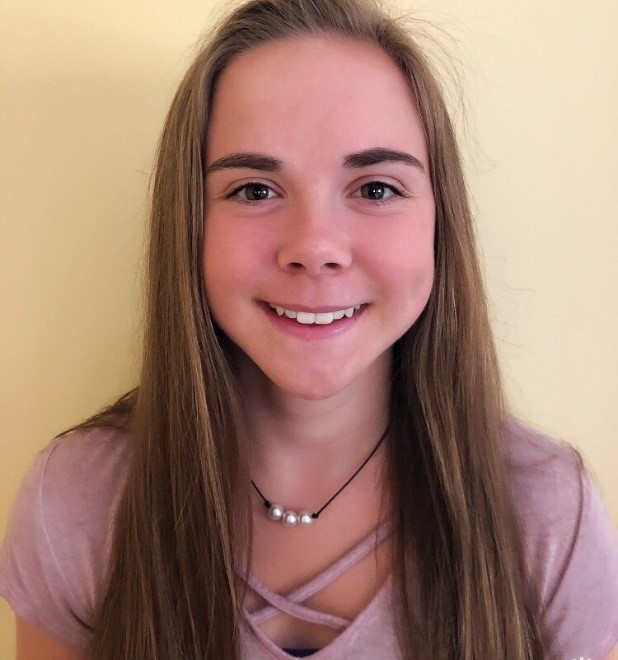 Sydney Spenard won the 2019 Letendre Scholarship. Watch this video to learn why she was interested, what she hoped to gain and her advice to anyone interested in this opportunity!
I had an amazing experience; it was one of the best opportunities I've had. I'm so glad it all work out. From the beginning, when I found out I got the scholarship and was looking at the schools that offered it, I wanted to go to this symposium, but some factors made me have to choose a closer location. When the closer camp was canceled, I didn't think I would be able to go to any camp, but Laura worked with Randy, the person who ran the show camp at UNCG and made it possible for me able to attend. Randy worked with one of his Athletic Trainers, (LA is her name) that would be coming from the direction of the airport I was flying into. I have always heard the saying, "that everything happens for a reason." This situation is one of those reasons. I've always wanted to go to NC and to go for something I love and am interested in making this experience even a better one.
The entire four-day long program worked well; we would have lecture and labs with lunch and dinner in between and end with a fun activity like a sports game. We attended a football game where there were fireworks and where we took many pictures. One of the nights, we attended a soccer game and took more pictures while playing games and making jokes. At the camp, I made a bunch of friends quickly, and they all made me feel welcome. Many of my new friends were all from the area, so by the time I left, they got me saying " y'all." The instructors were incredible; they knew what they were talking about, super fun and energetic all the time but serious when needed to be. We would have music playing and trivia throughout the lectures. The instructors and I, along with my new friends, would ask each other questions about the North or South Carolina's; it was funny seeing the difference between the two states. I'm now CPR AED, and First Aid certified. I was able to learn a whole bunch of other AT related jobs; my favorite was all the hands-on tasks, like taping ankles, wrists, and doing thigh raps and hip wraps. At the end of camp, we all came together and showed off everything we learned in a relay; it was so much fun. The best part of that event was, our team won all the relays! I won the fastest tape tearer. Our relay group took a bunch of fun pictures at the end and were dancing to "All We Do Is Win." The weather was perfect, maybe a little hot but I got used to it. I would go again in a heartbeat. Next year I would get to learn even more treatments on different body parts and rehab, maybe even be on the sidelines of the games. My Mom said she would send me next year! Going to this camp made me realize what Athletic Trainers do, and I feel this is what I want to do in the future. Being able to start this journey so early was so much fun. I did have to get up early and go to bed late, but it was so worth the little sleep. After we got in from the games at night, we would order pizza, laugh, and tell stories. My new group of friends would stay up, right until it was lights out. The memories I made will last forever, and I have many pictures to remind me of my experience with LA, and all my friends. My new friends are now my Snap Chat buddies, and we will continue to keep in touch. On my way back to the airport for my return home, LA introduced me to new foods, including hush puppies and cheer wine which is like a Shirley Temple.
I couldn't have had this experience without the help of Safe Sports. Without this scholarship, I probably wouldn't have gone and would have missed out on all the great friendships I made and all the AT demonstrations and hands-on that I learned. I cant wait to see to my athletic trainer and show her everything I learned and hopefully be able to help her out on the sidelines someday.
2021 Update: Sydney completed her first year of school at Plymouth State University. She is excited to continue pursuing her Master of Science in Athletic Training this Fall!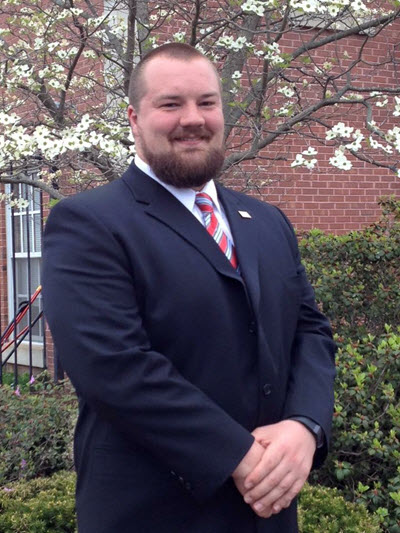 Coming Full Circle: Brandon Hammerstrom Passes the Athletic Training Certification Exam
Brandon Hammerstrom has fulfilled the promise of Mark Letendre's vision. Brandon won the 2011 Letendre Memorial Summer Athletic Training Camp Scholarship as a high school junior. He has just successfully completed his Springfield College Athletic Training Education Program and passed the certification exam. This is exactly what the scholarship's founder had in mind.
Brandon Finishes What He Started in 2011
Brandon was competing with several other applicants for the 2011 scholarship. His essays along with an outstanding recommendation from his biology teacher, Cassandra Thomas, combined to give him the edge over other applicants. Ms. Thomas wrote that Brandon's maturity, politeness and respect for others meant that, "Everyone admires Brandon." She also noted that Brandon is "an amazingly talented student." That along with Brandon's high GPA were considered in the decision because they boded well for his ability to be admitted and complete a challenging athletic training education program
Brandon played multiple sports in high school and was a member of the National Honor Society. He became interested in the field of athletic training after suffering his own injuries. From his application:
While participating in high school sports, I have gained some insight into the field of athletic training and have seen what my school's athletic trainer does for athletes. It interests me very much to be a part of a team making sure that the players are healthy and compete to their fullest potential. Recently I have job shadowed my school's athletic trainer at a few basketball games and learned a lot about the job and what takes place, which interested me very much.
In the summer of 2011, Brandon attended the Springfield College Athletic Training Workshop. Going into the camp, he was not sure athletic training was the answer for him
I still laugh about it today but at the time of camp, I was debating between Athletic Training and aerospace engineering which is quite a big difference... My time at this camp was an amazing experience, from working the cadavers to learn anatomy to learning taping, evaluation, and some other basic skills for athletic training…. After the camp [and some further] job shadowing with a local minor league baseball AT, I was 100% sure that this was the field that I wanted.
Brandon so enjoyed his time at Springfield, he returned to attend their Athletic Training Education Program. He continues to love athletic training. So much so that he's spent the last couple of summers volunteering for that same camp that he attended as a high school student. He even had the opportunity to meet another Letendre Scholarship winner when Kaitlyn McGuire attended the camp.
After Springfield, he received a Masters Degree from the University of Iowa. 2019 UPDATE: Brandon is now working as a Minor League AT with the Toronto Blue Jays organization. Congrats, Brandon!