Residency Faculty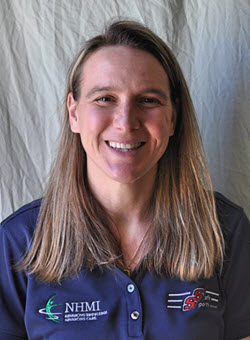 Residency Program Director
Amy T. Hollingworth, ATC, RN
Education: BS, Ithaca College RN, Manchester Community College
Amy participated in the residency (then "fellowship") after graduating Summa Cum Laude from Ithaca in 1999. Since then she has worked in Manchester as the athletic trainer and health officer at Trinity High School. She has daily responsibility for managing the residency. In addition to regular teaching, she coordinates all educational activities and manages credentialing and affiliation agreements with all resident rotation sites. Amy also directs NHMI's Safe Sports Network and is the residents' clinical athletic training supervisor.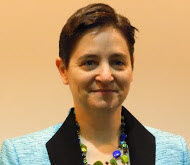 Residency Founder and Research Preceptor
Laura C. Decoster, ATC (NHMI Executive Director)
Education: University of New Hampshire
Laura was the creative and driving force behind the creation of NHMI's post-professional athletic training educational program. Her work on this program was recognized by the NATA with the 2011 National Continuing Education Excellence Award. She remains directly involved in the residency program and continues to teach and supervise the residents' research experience.
Orthopedics

James C. Vailas, M.D. (NHMI President and Medical Director)

Education: BA, Dartmouth College
MD, Dartmouth Medical School, Hanover, NH Residency: George Washington University Medical Center, Washington, DC
Sports Medicine Fellowship: Kerlan-Jobe Orthopaedic Clinic, Inglewood, CA Sports Medicine
Practice: Sports Medicine and General Orthopedic Surgery, New Hampshire Orthopaedic Center, Manchester, NH

Scott Evans, PA-C

Education: BS, Springfield College, Springfield, MA
BS, Physician Assistant Program, Daemen College, Amherst, NY
MS, Orthopedic Physicians Assistant, University of Nebraska Practice: New Hampshire Orthopaedic Center, Manchester, NH

Robert J. Heaps, M.D.

Education: BS, Boston College
MD, Georgetown University, Washington, DC Residency: National Naval Medical Center, Bethesda, MD Fellowship: Duke University Medical Center, Durham, NC Hand and Microvascular Surgery Practice: Hand Surgery, New Hampshire Orthopaedic Center, Manchester &amp Nashua, NH.

Heather C. Killie, M.D.

Education: BS, Trinity College, Hartford, CT
MD, University of Massachusetts, Worcester, MA Residency: University of Massachusetts, Worcester, MA Fellowship: Sports Medicine, Union Memorial Hospital, Baltimore, MD Practice: Sports Medicine &amp Orthopedic Surgery, New Hampshire Orthopaedic Center, Nashua, NH

Patrick McCarthy, PA-C

Education: BS, University of New Hampshire, Durham, NH
Physician Assistant Program, Northeastern University, Boston, MA Practice: Orthopedics, Dartmouth-Hitchcock Clinic, Manchester, NH

Marc J. Michaud, M.D.

Education: BS, Tufts University, Boston, MA
MD, Tufts University Medical School, Boston, MA Residency: Madigan Army Medical Center, Fort Lewis, WA Fellowship: Foot and Ankle, Mayo Clinic, Rochester, MN Practice: Foot and Ankle Orthopedic Surgery, New Hampshire Orthopaedic Center, Manchester, NH

Gregory Soghikian, M.D. (NHMI Board of Directors)

Education: BA, Harvard University
MD, Southwestern Medical School, University of Texas Residency: George Washington University Medical Center, Washington, DC Sports Medicine Fellowship: Tahoe Fracture Clinic Practice: Sports Medicine and General Orthopedic Surgery, New Hampshire Orthopaedic Center, Manchester, NH

Primary Care

Brian Claussen, M.D.

Education: BS, Trinity College
MD, U Conn Medical School Residency: Harrisburg (PA) Hospital Practice: Primary Care, Family Physicians of Manchester, Manchester, NH

Christopher Couture, M.D.

Education: BS, Rensselaer Polytechnic Institute
MD, Dartmouth Medical School Residency: Dartmouth Family Practice Residency Fellowship: Sports Medicine, University of Oklahoma College of Medicine, Tulsa, OK Practice: Victory Sports Medicine, Merrimack, NH

Other Specialties

Randall Brown, M.D.

Education: BS, Northwestern State University, Natchitoches, LA
MD, Louisiana State University School of Medicine Residency: University of Rochester, Rochester, NY Practice: General Vision Care and Laser Surgery, NH Eye Associates, Manchester, NH

Robin Bruck, D.C.

Education: Palmer College of Chiropractic Practice: Chiropractic Associates of Bedford, Bedford, NH

Jeffrey Byer, M.D.

Education: AB, Oberlin College - Biochemistry
MD, Baylor College of Medicine Residency New Britain General Hospital - General Surgery
Albany Medical Center Hospital - Otolaryngology Practice: Specializing in pediatric and adult ENT, endoscopic sinus surgery, facial plastic surgery, head and neck reconstructive surgery, sleep apnea, and otology; Ear, Nose & Throat Physicians and Surgeons, Manchester, NH.

Maureen Hughes, M.D.

Education: MD, Georgetown University School of Medicine, Washington, DC Residency Rhode Island Hospital, Providence RI, Neurology Practice: Neurology, Concord Hospital, Concord, NH

Robert Posnick, M.D.

Education: MD, Mount Sinai School of Medicine, New York, NY Residency New York University Medical Center, New York, NY Practice: Adult and Pediatric Dermatology, Nashua Dermatology Associates, Nashua, NH Chiropractic and Podiatric Rotations & Faculty.

Jake Summers, DPM

Education: Des Moines University College of Podiatric Medicine and Surgery, Des Moines, IA Residency Podiatric Medicine & Surgery, Mount Auburn Hospital, Cambridge, MAFellowship Foot & Ankle Surgery, Coordinated Health, Bethlehem, PA Practice: Podiatry, Dartmouth-Hitchcock Manchester, NH