Winter Meeting Faculty
Our 18th annual meeting is scheduled for January 19-20, 2018, at the Stowe Mountain Lodge in Stowe, VT.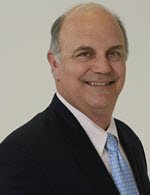 Robert A. Arciero, MD
University of Connecticut Health Center, Farmington, CT

Dr. Arciero is a professor and chief of the Sports Medicine Division of the Department of Orthopaedic Surgery and Director of the Orthopaedic Sports Medicine Fellowship Program at UConn Health. He is an active team physician for the UConn athletic programs and an orthopaedic team physician for USA Hockey. Dr. Arciero graduated with his MD from Georgetown University School of Medicine. Prior to his arrival at UConn, Dr. Arciero spent 13 years at Keller Army Hospital at West Point, NY, as the Chief of Orthopaedics and Director of the U.S. Army's Bone & Soft Tissue Trauma Fellowship. In his rank of Colonel, he served two tours of duty including Operation Desert Storm/Shield in Saudi Arabia and Iraq in 1990-1991, for which he received a Bronze Star. Dr. Arciero is the author of over 120 scientific articles on ligament, tendon and cartilage injuries of the knee and shoulder.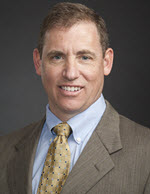 Brian D. Busconi, MD
UMass Memorial Medical Center, Worcester, MA

Dr. Busconi is a graduate of Harvard University and the Tufts University School of Medicine. He completed his Orthopaedic Surgical Residency at the University of Massachusetts Medical School in 1994. He subsequently completed a fellowship in sports medicine and arthroscopy at the University of Massachusetts Medical School under the tutelage of Dr. Arthur Pappas. He is the Chief of Sports Medicine and fellowship director of the Sports and Arthroscopy Fellowship at UMass Medical Center. As the assistant medical director for the Boston Red Sox and the team physician for numerous universities in central Massachusetts; he has developed a unique perspective on treating elite athletes. Dr. Busconi also has special interest in pediatric sports medicine, and has been on the forefront of hip arthroscopy for over a decade. He is board certified and a fellow of the AAOS, Subspecialty certified in Orthopaedic Sports Medicine and is a retired Colonel in the United States Army National Guard.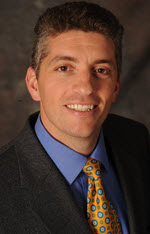 Joseph P. DeAngelis, MD
Beth Israel Deaconess Medical Center, Boston, MA


Dr. DeAngelis is a graduate of the University of Massachusetts School of Medicine. He completed his residency at the University of Connecticut and a fellowship in Sports Medicine and Shoulder Surgery at Vanderbilt University. At BIDMC, he serves as the Director of Research for Sports Medicine, investigating clinical outcomes, biomechanics, and the influence of healthcare policy in Massachusetts. He is an Assistant Professor at Harvard Medical School, and works with the Harvard Combined Orthopaedic Residency Program. Dr. DeAngelis was recently elected to be a Fellow of the American Orthopaedic Association.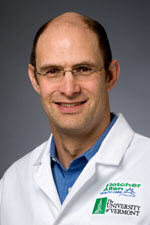 James R. Slauterbeck, MD
University of Vermont, South Burlington, VT
Dr. Slauterbeck is an orthopedic surgeon and Associate Professor at the University of Vermont College of Medicine. He received his MD from the University of Arizona, Tucson, AZ. Dr. Slauterbeck completed his internship and residency at the University of New Mexico, Albuquerque, NM followed by a sports medicine fellowship with a focus in Clinical and Basic Science Research at the University of California, Los Angelas, CA. He also completed an international traveling fellowship with the American Orthopaedic Society for Sports Medicine in 2004. Dr. Slauterbeck has research interests in ACL injury risk and prevention, and is an active team physician and Head Team Orthopaedic Surgeon for UVM.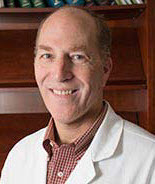 Andrew B. Stein, MD
Boston Medical Center, Boston, MA
Dr. Stein is an Assistant Professor at Boston University School of Medicine. After earning his medical degree from Cornell University Medical College, he completed his residency at St. Luke's Roosevelt Hospital Center and a hand surgery fellowship at Tuft's Combined Hand Fellowship Program. He was also awarded the AO International Trauma Fellowship in Switzerland. Dr. Stein has extensive experience in all aspects of hand surgery, including reconstructive surgery and trauma.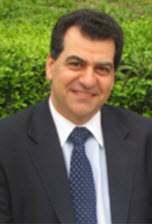 Tony Tannoury, MD
Boston Medical Center, Boston, MA
Dr. Tannoury is Chief of Spine Surgery at Boston Medical Center and Boston University School of Medicine in Boston, MA. He is internationally recognized for developing and patenting Minimal Invasive (MIS) techniques and implants that are widely used worldwide. He is the inventor of Johnson & Johnson's MIS Spine Portfolio that includes award winning copyrighted systems on the market today, including VIPER®, VIPER® 2, VIPER® 3D, and COUGAR® LS. Dr. Tannoury has a reputable and highly attended surgeons' visitation program through which he has hosted and proctored more than 375 surgeons and professors from major universities and medical centers in the USA and around the world. He is considered to be an international expert in diagnosing and treating complex spinal deformities. As a result of preservation of spinal muscles and normal structures, Dr Tannoury's Minimally Invasive techniques have been successful in treating spinal injuries as well as degenerative conditions. Dr. Tannoury is also the founder of S.P.I.N.E, a non-profit international organization that educates and trains hundreds of surgeons annually in all aspects of musculoskeletal orthopedic and neurosurgical disorders.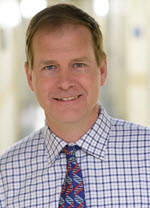 John J. Wixted, MD
Beth Israel Deaconess Medical Center, Boston, MA
Dr. Wixted is an orthopaedic surgeon specializing in orthopaedic trauma surgery. He is a Member of the Faculty in Orthopaedic Surgery at Harvard Medical School. Dr. Wixted earned his medical degree from University of Massachusetts Medical School in Worcester, MA. He completed a surgical internship at Virginia Mason Medical Center in Seattle, WA and his orthopaedic surgery residency at the University of Massachusetts. After residency, he completed an orthopaedic trauma fellowship at the Massachusetts General Hospital.