Safe Sports Social Awards
Safe Sports Star of the Year: This award recognizes a person not associated with Safe Sports Network who through words/actions demonstrates his/her commitment to ensuring youth sports safety.
Click Here to see the Primary Bank Perserverance Scholarship Recipient for 2017.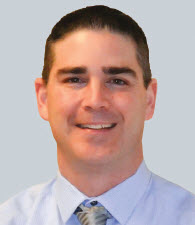 2017 Safe Sports Social Co-Star of the Year Winner
Matthew Benson
Matt Benson was our Safe Sports Network Middle School Sports Safety Infrastructure Project liaison at Cawley Middle School in Hooksett. He has been dedicated in working with the Safe Sports Network staff to implement important sports safety infrastructure at Cawley. He has been instrumental in developing emergency management plans for all athletic venues. In addition, he has worked the athletic trainers at the Safe Sports Network to create procedures for reporting athletic injuries, coordinating baseline concussion testing, and analyzing concussion protocols. Matt was committed to ensuring the safety of his young athletes, and it showed. Congratulations, Matt!
Matt Benson has worked at Cawley Middle School since 2008. He was assistant principal for three years and is currently in his sixth year as the principal. Before working in Hooksett, Matt was a teacher and administrator in the Manchester School District. He has a Bachelors Degree from Keene State College and Masters Degree from Rivier University. He is currently working on his Certificate of Advanced Graduate Studies at Rivier University in order to earn certification as K-12 Superintendent. Matt has also coached basketball, football and baseball at the high school level at various schools. He was the head varsity baseball coach at Goffstown High School from 2002 - 2010. Under his leadership, Goffstown High School won the Class L (now Division 1) baseball championship in 2008. He was selected as the Class L Coach of the Year in both 2003 and 2010.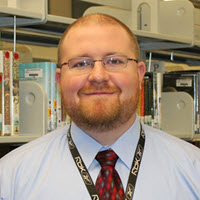 2017 Safe Sports Social Co-Star of the Year Winner
William Demers
Bill Demers was our contact for the Safe Sports Network's Middle School Sports Safety Infrastructure Project. He demonstrated his commitment to keeping his young athletes as safe as possible from the very beginning. Every goal for the Project has been implemented at his school… Coaches have CPR training, the school has a robust concussion management protocol and is in compliance with state laws, emergency action plans are in place and updated regularly. In short, Bill did a great job with this and was the perfect partner and he is most deserving of this recognition.
Bill graduated from Manchester Memorial High School then attended Plymouth State University. Bill's coaches and teachers had a profound impact on his life. Therefore, Bill decided he wanted to dedicate his life to public service. After a brief stint at his high school alma mater, he accepted a job as an eighth-grade English Language Arts teacher in the Bedford School District. He has coached track and field, baseball, softball, and wrestling in Bedford. He has also spent time volunteering for the Bedford Bobcats, an affiliate of Special Olympics-NH. In addition to his teaching responsibilities, in 2008 Bill became the Athletics & Activities Director at the Ross A. Lurgio Middle School in Bedford. In 2013, he earned his Master's degree in Education Administration from the University of New Hampshire. Bill became the Assistant Principal & Athletics Administrator at Lurgio Middle School in 2014 and presently serves in that role.
| Year | Winner |
| --- | --- |
| 2016 | Steve Coburn |
| 2015 | Christopher Couture, MD |
| 2014 | Arthur Maerlender, PhD |

Primary Bank Perseverance Scholarship: This award is given to a young athlete who suffers a season-or career-ending injury but stays involved with his or her team despite the injury.
| Year | Winner |
| --- | --- |
| 2018 | TBA |
| 2017 | Brendan Dillon, Bedford High School Class of 2017 |
Click Here to see our Social Award Winners