Scholarships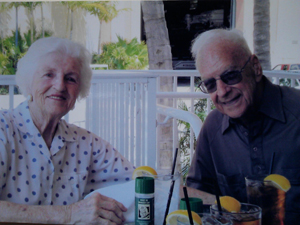 BERTRAND & BLANCHE LETENDRE MEMORIAL
SUMMER ATHLETIC TRAINING CAMP SCHOLARSHIP
What is athletic training?
Athletic trainers are highly qualified, multi-skilled allied health care professionals who specialize in injury and illness prevention, assessment, treatment and rehabilitation for all physically active people, including the general public. High school students who may be interested in an athletic training career can attend a summer camp that will expose that student to the field. During summer camps, attendees will also learn various skills that may allow them to assist their own high school's certified athletic trainer with the delivery of care to its athletes (depends on individual circumstances).
What is the Letendre Memorial Student Athletic Training Summer School Scholarship?
The Letendre Memorial Student Athletic Training Summer School Scholarship will pay for tuition, room and board at a summer program to be determined by the New Hampshire Musculoskeletal Institute (NHMI). Click here for important information about the scholarship and eligibility criteria. Click here to apply.
History of the Scholarship
The Letendre Student Athletic Training Summer School Scholarship is named to honor the parents of Mark Letendre, ATC. Mr. Letendre attended Manchester Central High School and went on to become a Major League Baseball athletic trainer with the San Francisco Giants and New York Yankees. He is currently the Director of Umpire Medical Services for Major League Baseball. Mr. Letendre became interested in the field of athletic training during high school and that interest was cemented when he attended a summer athletic training camp. He hopes that through this scholarship other young students interested in athletic medicine will have the opportunity he was provided when his athletic director, unbeknownst to him at the time, paid for his summer camp tuition out of his own pocket.