Safe Sports Social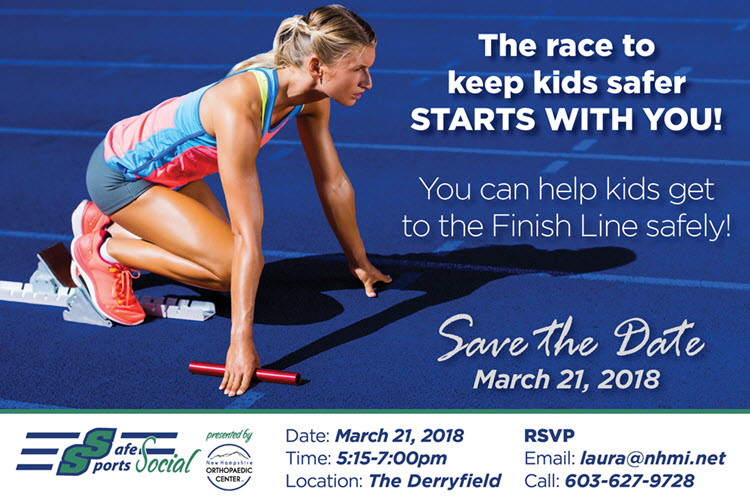 CLICK HERE TO WATCH A VIDEO ABOUT HOW YOUNG ATHLETES BENEFIT FROM SAFE SPORTS SERVICES!
Safe Sports Network is hosting the Safe Sports Social on Wednesday, March 21, 2018.
What: Cocktail hour followed by a short program.
Where: The Derryfield Country Club, Manchester, NH
When: Wednesday, March 21, 2018.
Cocktails 5:15 pm; Program 6-7 pm
Why: It takes a big team to keep thousands of student-athletes safer.
This event celebrates donors as the most fundamental part of the Safe Sports Team.
How to attend: RSVP to Laura Decoster, laura@nhmi.net
Click here to see who is already helping take care of young athletes by sponsoring the Social.
Get involved by: