Faculty
Our 24th Annual Fall Symposium will be held Saturday, September 16, 2017, at SERESC in Bedford, NH.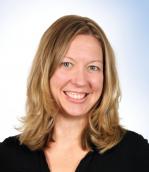 Kathleen Hogan, MD
Dr. Hogan is a fellowship trained specialist in the surgical treatment of hip and knee arthritis. Her interests include minimally invasive joint replacement, partial knee replacements, and revision hip and knee surgery. Dr. Hogan graduated from Brown University School of Medicine Providence, Rhode Island. She did her orthopaedic residency at the Medical University South Carolina, Charleston, South Carolina. She did her fellowship in arthroplasty (joint replacement) at Brigham and Women's Hospital,
Boston, Massachusetts. She practices with the NH Orthopaedic Center in Nashua, NH.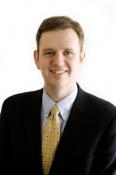 David Jones, PhD
Dr. Jones is an Assistant Professor in the Department of Health Law, Policy and Management at Boston University's School of Public Health. He is Editor-in-Chief of the Public Health Post. His research examines the politics of health reform. His work has appeared in the New England Journal of Medicine, The Journal of the American Medical Association, The Journal of Health Politics, Policy and Law, and The American Journal of Public Health and in esteemed lay publications.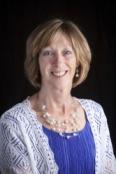 Marjorie A. King, PhD, ATC, PT, FACSM
Dr. King is currently the Director of Athletic Training Graduate Education at Plymouth State University. Her degrees from the University of New Hampshire and Simmons College have allowed for the combined practices of athletic training and physical therapy. Her master's degree work in Exercise Science at the University of Massachusetts, Amherst sparked her interest in research, prompting studies in the area of lower extremity dysfunction and balance assessment. To compliment her work in sports medicine, Marjorie has pursued and completed academic work through the Chopra Center and is currently holds a Perfect Health Instructor certification from the Chopra Center. Additionally, she will complete a Masters of Arts In Personal and Organizational Wellness with a concentration in Personal Approaches to Transformation and Healing this spring (2017). She is currently on the Board of Directors for the New Hampshire Musculature Institute.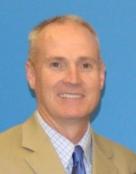 Todd Lazenby, MA, ATC
Todd Lazenby is currently a Clinical Associate Professor for the Athletic Training Education Program in the Department of Exercise and Sport Sciences at Ithaca College with the football and baseball teams being his primary sport responsibilities. Before arriving at Ithaca College, he worked for 10 years in the NFL, 7 as an Assistant Athletic Trainer and 3 as the Head Athletic Trainer with the San Francisco Forty Niners. Prior to that he worked for 5 years in a PT clinic with the additional responsibility of covering high school sports. He earned his undergraduate and graduate degrees from The Ohio State University in 1989 and 1991 respectively. Over the years he has developed a passion for learning various manual therapy techniques and has recently focused his efforts to better understand the myofascial system of the body.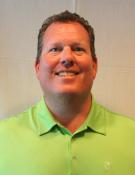 Timothy F. Tyler, MS, PT, ATC
Timothy Tyler has been working in sports medicine for the last 25 years. In 1989 he graduated from Southern Connecticut State University and started working as an athletic trainer. After receiving a Masters in physical therapy from Long Island University he started as a staff physical therapist at the Nicholas Institute of Sports Medicine and Athletic Trauma at Lenox Hill Hospital shortly thereafter he was promoted to Clinical Research Associate where he remains on staff as a consultant. In 2001 he started a private practice in Scarsdale, NY named PRO Sports Physical Therapy of Westchester. In addition, he works as the head athletic trainer at Scarsdale High School. He is a member of the APTA, AOSSM, NATA, ICCUS, ASSET and serves on the Editorial Board of The Journal of Sport Rehabilitation and The International Journal of Sports Physical Therapy. He has published over 50 articles in peer review sports medicine journals along with writing 30 book chapters. In 2010 he was the first to be president of the Sports Physical Therapy Section and the American Society of Shoulder and Elbow Therapists in the same year.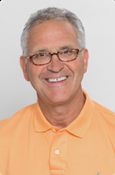 James Vailas, MD
Dr. Vailas specializes in sports medicine and shoulder and knee reconstructions. He attended Dartmouth Medical School and did his residency at George Washington University Medical Center. He completed his fellowship in sports medicine at Kerlan-Jobe Orthopaedic Clinic. Dr. Vailas is the team physician for the Manchester Monarchs, St. Anselm College, and Southern New Hampshire University. He is President of the Board of Directors of the New Hampshire Musculoskeletal Institute which he co-founded in 1993.