In the News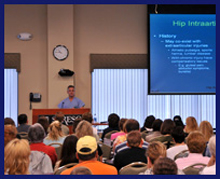 Our 22nd Annual Fall Symposium will be held in Bedford on Saturday, September 12.
Click here for course information and registration.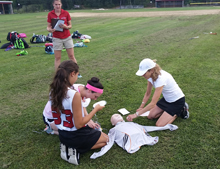 Click here to read about this effort to save lives in cases of Sudden Cardiac Arrest.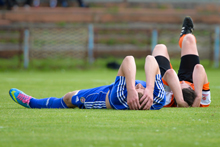 Click here to read intro material and find a checklist to make sure you're doing what you're supposed to be doing!
Also to assess safety: Preseason checklists for athletes/parents and for coaches/organizations.

Ask the Athletic Trainer:
Information provided by our certified athletic trainer is intended for education purposes only.
This information is not a substitute for professional medical care. Email all questions to amy@nhmi.net

Featured Sponsor Profile