Youth Sports Safety Week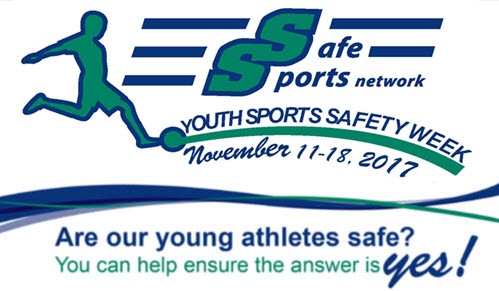 Youth Sports Safety Week offers opportunities for learning, pre-sports physicals and concussion testing. Read below to find the event that's best for you. All events are free.**
ATHLETES:
CONCUSSION BASELINE TESTING:
Open to youth, middle and high school athletes aged 10 and up. Testing with C3 Logix will establish baselines for your child's balance, brain and visual function. If s/he later has a concussion, we can retest at our Free Injury Drop-In Clinic to identify when performance on those tests is back to his/her normal.
Saturday, November 18, 2017, 10-2, at the Safe Sports drop-in clinic at 35 Kosciuszko St in Manchester To sign up for a testing time slot

To watch a brief video about C3 Logix testing Click here
If you would like to volunteer to help with C3 Logix testing, please Click here.
SPORTS PHYSICALS:
Safe Sports Network is partnering with ExpressMED to offer FREE SPORTS PHYSICALS DURING YOUTH SPORTS SAFETY WEEK. Physicals are available throughout the week by appointment at the downtown Manchester ExpressMED only.
To learn more about the sports physicals offered by ExpressMED located at 35 Kosciuszko Street, Manchester, please call (603) 627-8053
COACHES:
CPR/AED CLASS: Wednesday, November 15th from 5-7pm. Sudden cardiac arrest is the leading cause of death among young athletes. This CPR/AED class can help YOU make the difference between life and death! The class is limited to the first 30 participants. CPR/AED Training at the West High School Library. Click here to register for this class. (**Note: The class is free. If you require a certification card, there is a $20 fee. This is the fee - at cost - charged by our American Heart Association Instructor Organization.)

Use the links above or call us to sign up for the event that's best for you! 603-627-9728 or email Amy Hollingworth: amy@nhmi.net